Could Lindsay Lohan's Epic Los Angeles DUI Saga Finally Be Drawing to a Close?
Per TMZ, Judge Stephanie Sautner recently told Mean Girls star Lindsay Lohan: "keep doing what you're doing… you appear to be doing very well." It's a shocking turn of events for anyone who has followed Lohan's Los Angeles DUI saga, an epic tale that is nearly five years old at this point. The actress' probationary report was practically filled with gold stars. It's a huge difference from her November 2011 hearing, when prosecutors revealed that Lohan missed more than 75% of her scheduled therapy and neglected her community service at the L.A. County Coroner's Department.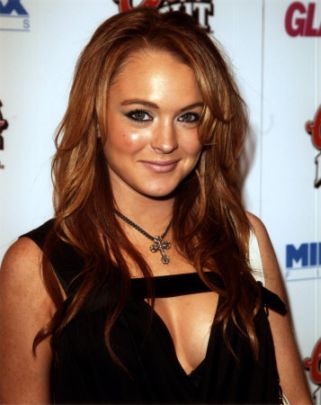 Could January 17, 2012, go down as a huge pivot point for Lohan?
Not only did Judge Sautner smile at the 25-year-old pop star, but the progress report was apparently "lightning fast," and Lohan completed enough of her requirements to attend a Sunday night Golden Globes party hosted by none other than Harvey Weinstein. The next court date for Lohan is February 22. Before then, she needs to spend 15 more shifts at the morgue and undergo five more counseling sessions. Once she hits her March 29 deadline, she can move on to unsupervised probation.
Of course, as a Los Angeles DUI lawyer would tell you, many of Lohan's troubles could have been avoided if she had never driven under the influence of alcohol in Los Angeles in the first place. But her ability to rise like a phoenix from her legal troubles suggests that even recidivist Los Angeles DUI offenders can repair the damage to their lives and make progress. They can manage their punishments (or potential punishments) and learn powerful lessons from their experiences.
One of the most difficult aspects of being a Los Angeles DUI defendant is figuring out what to do, how to do it, and when to do it.
If you lack a fluent understanding of how Los Angeles DUI law works, you may need help, such as a free, no obligation consultation with a Los Angeles DUI defense attorney at the Kraut Law Group (6255 Sunset Boulevard, Suite 1520, Los Angeles, California 90028). Attorney Michael Kraut is a widely respected figure in the Los Angeles DUI defense community. He boasts a terrific record at jury trials. He has a Harvard Law School education. He served for nearly a decade and a half as a prosecutor. And he possesses a compassionate and attentive demeanor as a Los Angeles DUI attorney.
Attorney Kraut and his team can answer your questions, help you build a sound legal strategy, and deal with any challenges or opportunities that present themselves.

If you have been arrested for a DUI in Los Angeles or you are under investigation for driving under the influence in Southern California, please contact Los Angeles criminal defense attorney Michael Kraut for 24/7 assistance by phone at (323) 464-6453 or toll free at (888) 334-6344 or online.