Could His Next "Ultimate Fight" Be A Battle Against Los Angeles DUI? Jon "Bones" Jones Totals Bentley in New York; DUI Suspected
Not every Los Angeles DUI arrest involves a $190,000 Bentley getting wrapped around a telephone pole and a superstar athlete. But last Saturday, Jon "Bones" Jones, 24-year old UFC fighting champ, did just that in Binghamton, New York.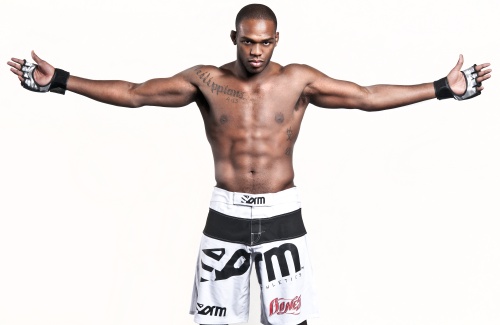 Jones was arrested by the Broome County Sheriff — the same agency for which he created a police training film a few months ago. An ironic twist of events, indeed. In the wake of the incident, the light heavyweight king – who bested Rashad Evans on April 21 in a unanimous decision – got called to the carpet by Dana White, the President of the UFC.
White told the Boston Herald, in blunt terms, how he felt about Jones' situation: "[Jones] could… go down as the greatest ever – beat everybody, do all the stuff, be the first guy to break through and get a Nike deal… do you want to be that guy or do you want to go the other way?" White then proceeded to describe in graphic, expletive filled detail what precisely the "the other way" would entail.
Not good things.
If you've recently been arrested for driving under the influence in Los Angeles, you are probably facing a similar turning point in your life. How do you want to frame what's happened to you? How are you going to respond? The question actually goes deeper than just "what will your legal response be?" It cuts to the heart of where you are in your life and how much responsibility you're willing to take for your life trajectory from here on out.
Whether the arrest was fair or not, you need to make big picture, strategic, and tactical decisions in the days and months ahead. The quality of the decisions that you make – and the quality of your network of support people – could have tremendous implications, not just regarding scary questions like "will I go to jail or not for my Los Angeles DUI?" but for the grander questions like "will I get the help I need to get control of myself and rebuild my life?"
Compassionate, aggressive, experienced attorney Michael Kraut of the Kraut Law Group in Los Angeles can help you deal with all aspect of your charges and situation. Attorney Kraut served as a prosecutor for the city for nearly a decade and a half, and he has deep insights into how to get his clients excellent results, even in complicated and scary circumstances.

If you have been arrested for a DUI in Los Angeles or you are under investigation for driving under the influence in Southern California, please contact Los Angeles criminal defense attorney Michael Kraut for 24/7 assistance by phone at (323) 464-6453 or toll free at (888) 334-6344 or online.