Children Are Often Victims in DUI Crashes
The State of California law recognizes that children involved in incidents of DUI in Los Angeles are at special risk; in fact, California Vehicle Code 23572 mandates enhancements in penalties for anyone driving DUI with kids in the car. For a first offense, convicted DUI drivers have to serve a mandatory 48 hours in jail. A second offense results in a 10-day jail stay and a third offense in a 30-day jail sentence. Drivers caught DUI for a fourth time with children in their vehicles could spend three months in jail.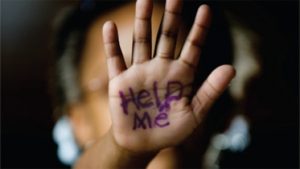 A September 5th crash in Cuyama, California, illustrates just why authorities are so concerned. Jerald Holman was traveling westbound on Highway 166 when his Toyota Camry drifted into the eastbound lane. When Holman hit a Chevrolet in that lane, the impact ejected two young passengers—a 7-year-old boy and a 4-year-old girl—from the car. Emergency responders pronounced both children dead at the scene. The children's mother, Todeshia Lewis, was also a passenger in the car. She and Holman suffered minor injuries.

Fortunately, the two children in the car that Holman hit, a 7-year-girl and a 9-year-old boy did not suffer fatal injuries, although both had ankle fractures.
Authorities charged Holman with felony DUI, vehicular manslaughter and driving on a suspended license. He already had one conviction for DUI in April 2015 and received a sentence of four days in jail. (He served only two, getting time off for good behavior.)
Meanwhile, police in Millsboro, Delaware, managed to prevent a similar tragedy when they arrested Charles Patterson. The 51-year-old, who was traveling with a 6-year-old in the car, had rear-ended a vehicle stopped at an intersection. Officers said that Patterson showed signs of alcohol intoxication, which was probably not a surprise since he already had 11 previous DUI convictions. No one was injured in the collision.
Do you need assistance constructing an appropriate response to a DUI charge? Look to the Kraut Law Group's Michael Kraut for insight and peace of mind. Mr. Kraut is an experience Los Angeles DUI attorney with many relevant connections in the local legal community.