Celebrity Southern California DUI Bloggers Weigh in on Bengals Linebacker's NFL Punishment
As this blog reported earlier this year, NFL linebacker Rey Maualuga caused a stir in the sports celebrity Los Angeles DUI community in January when he got pulled over in Kentucky for DUI after he smashed into two parked cars and a parking meter. Maualuga ultimately pled guilty to driving under the influence and had to contend with the following penalties: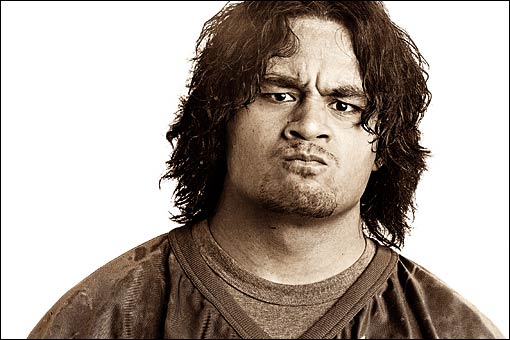 • Seven year suspended jail sentence.
• 90-day driver's license suspension.
• Mandatory alcohol and drug education classes.
• Two years probation.
• Forced restitution for the property damage.
While Maualuga's legal sentencing for his arrest has been long concluded, his NFL punishment was only doled out on August 17. The NFL had an opportunity to suspend the Bengals linebacker. Indeed, the Commissioner just recently reviewed whether to suspend one of Maualuga's teammates, Cedric Benson, who got convicted of a misdemeanor for punching an bar employee in the face (the commissioner decided not to suspend Benson, either.)
But although Maualuga escaped league suspension, he had to forfeit two weeks of his signing bonus and pay two games' worth of his checks to the NFL.
If someone like Maualuga had been pulled over for, say, driving under the influence in Long Beach, what penalties would he face here? Your Southern California DUI punishment will be determined by a constellation of complex factors, including whether or not you hurt anyone or did any property damage, whether this is your first offence or a second or a third, whether you have a criminal record, whether you were operating on a suspended license or not, whether you were under the legal drinking age, and whether you cooperated with police or fled the scene.
For the simplest Long Beach DUI offense, you might be convicted of a misdemeanor and get penalties like 48 hours of mandatory jail time, court costs and fines equal to a maximum of $1,000, a one-year license suspension with no possibility of restricted license, six weeks of mandatory alcohol school, probation, and forced installation of an interlock ignition device (IID) in your vehicle.
As you can see, even a conviction of misdemeanor Los Angeles DUI carries some pretty hefty penalties. To that end, you want to make sure that the defense you develop is well suited and appropriate. Indeed, the strategy that you pursue can have enormous ramifications both for your personal freedom and for your finances.

If you do not yet have representation for your Los Angeles DUI offence, consider calling the offices of the Kraut Criminal & DUI Lawyers ASAP. Attorney Michael Kraut has many things going for him that other Southern California DUI lawyers do not – he is a renowned expert on the subject, and he is often called in by television and other media to weigh in on major breaking Los Angeles DUI news. He is Harvard Law School educated, and he is a former prosecutor with 14+ years "fighting for the other side." His experience as a prosecutor gives him unique insights into how to help clients like you build their best possible defenses.
If you have been arrested for a DUI in Long Beach or you are under investigation for driving under the influence in Southern California, please contact Los Angeles criminal defense attorney Michael Kraut for 24/7 assistance by phone at (323) 464-6453 or toll free at (888) 334-6344 or online.