Celebrity Los Angeles DUI Reporters Obsessed with Former NBA Star's New DUI
Across the blogosphere, reporters who cover celebrity Los Angeles DUI events have been chiming in with opinions about the arrest of Rod Strickland, an Assistant Coach for Kentucky's basketball team and former NBA star (17-year NBA veteran, in fact). The 43-year old Strickland was arrested at 3 a.m. on April 13th in Lexington, Kentucky after police saw him run a red light.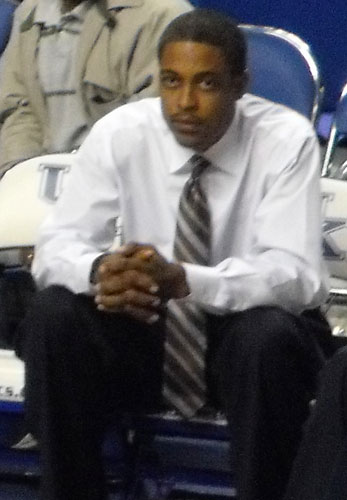 Per court documents, Strickland failed a breathalyzer test. Police remanded him to the Fayette County Detention Center on charges of driving under the influence, running a red light and lacking registration and insurance.
Strickland has run afoul of the law numerous times over the past several years:
o In 1994, he and a fellow teammate on the Portland Trailblazers got into a fistfight with a truck driver, earning Strickland a misdemeanor battery charge.
o In 1998, Strickland collected his first DUI conviction.
o In 1999, while with the Wizards, he collected another DUI and reckless driving charge but managed to get acquitted.
o In 2001, in Virginia, Strickland got arrested for driving under the influence again.
The laws governing Kentucky and Southern California DUI matters are different in significant ways. Let's look at a common test for Los Angeles DUI — the famous Breathalyzer Test.
The breathalyzer is a handheld device that intakes a suspect's breath and chemically analyzes it to determine its alcohol content. From the sample, analysts extrapolate a BAC number (blood alcohol concentration). If your BAC is at or above 0.08%, you can be found in violation of the California Vehicle Code Section 23152(b) and suffer a range of penalties, including court costs and fines, jail time, mandatory alcohol school, probation, and forced installation of an interlock ignition device.
Breathalyzers are not error-free, however. Indeed, a surprising variety of factors can interfere with test results. Men and women process alcohol differently and at uneven rates. Breathalyzers do not distinguish between ethanol — the active ingredient in alcoholic beverages — and certain other chemicals. Diabetics may blow false positives due to chemicals in their breath. Different exhalations can yield different BAC readings — even from the same person taken at the same time! And calibration problems, administration problems, inadequate care of machinery and mis-reading the instrument can all lead to false positives — and that can mean false convictions for Southern California DUI charges.
But what if a breathalyzer said you had a BAC above 0.08%? Will you be stuck with a Burbank DUI or Glendale DUI charge? Or can you do something to fight back and prove your innocence?
Defendants do have options to battle back. A reliable, trial-proven lawyer can investigate your breathalyzer test results and determine whether they can be challenged on any number of grounds. He or she can also devise a comprehensive strategy to dispute your Burbank DUI charge — or at least provide a best-case defense for you.

Look to Michael Kraut of the Kraut Criminal & DUI Lawyers for immediate assistance. Unlike other criminal Los Angeles DUI attorneys, who work solely on criminal matters, Attorney Kraut has vast experience working on the prosecutorial side — he spent 14+ years as a Senior Deputy District Attorney for L.A., in fact. This prosecutorial experience gives him an enhanced understanding of how to negotiate with (and defeat) the people who will be charging you for your crime.
If you have been arrested for a DUI in Burbank or you are under investigation for driving under the influence in Southern California, please contact Los Angeles criminal defense attorney Michael Kraut for 24/7 assistance by phone at (323) 464-6453 or toll free at (888) 334-6344 or online.