Celebrity Los Angeles DUI Offenders Beware: Don't Let What Happened to Damon Evans Happen to You
This blog has covered a spate of Los Angeles DUI and celebrity DUI arrests recently – including arrests of notable sport stars like the Jets' Braylon Edward. In some celebrity drug/alcohol cases (e.g. Paris Hilton's recent bust in Vegas for cocaine possession), the defendant escapes without serious consequences. In other cases – e.g. actor Chris Klein's Los Angeles DUI conviction – the offender serves jail time and can witness a career implosion as a result of the DUI.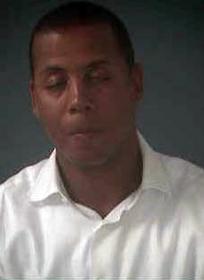 Let's look at an example of the latter – the case of University of Georgia's Athletic Director Damon Evans, who was arrested on June 30 for DUI in Atlanta, after an officer pulled him over in the town of Buckhead. The officer found that the (married) Evans had been traveling with a 28-year-old woman — Courtney Fuhrmann. According to the officer's report: "I also noticed that the subject had a red pair of ladies panties between his legs." Allegedly, Furhmann told the officer "just to let you know, it (the DUI) will be erased because he is the athletic director of UGA and he has that power."
Ironically, Evans was only minutes away from starting his new contract with UGA. It would have given him $0.5 million a year. He resigned after the arrest, and he is now working in Boston. The point here is that — whether you are a celebrity or not, whether you get pulled over for driving under the influence in Long Beach or Calabasas — the consequences for your family life, your career, and even your freedom can be radical and devastating.
Your problems can multiply if you hurt someone or leave the scene of the accident illegally. A simple misdemeanor can be elevated to a felony, according to California Vehicle Code Sections 23153(a) and 23153(b). Your punishments can include everything from jail time and mandatory restitution to the person or people you hurt to secondary "down the line" consequences of the Long Beach DUI, such as loss of a license or a job, loss of the right to vote, and other long-term professional and personal difficulties stemming from your felony conviction.
A Southern California DUI defense lawyer can help you put up stiff resistance to the charges. Your choice of attorney does matter.

A lawyer familiar with the system, such as Michael Kraut of The Kraut Criminal & DUI Lawyers, can design a strategy for you to maximize your results. Michael Kraut is Harvard Law School educated, and he served as a Deputy DA for the City of Los Angeles for many years.
If you have been arrested for a DUI in Long Beach or you are under investigation for driving under the influence in Southern California, please contact Los Angeles criminal defense attorney Michael Kraut for 24/7 assistance by phone at (323) 464-6453 or toll free at (888) 334-6344 or online.