Celebrity DUI in Long Beach Update: Griffin O'Neal Pleads Guilty to DUI and Drug Charges
When you read about celebrities (or even relatives of celebrities) arrested for driving under the influence in Long Beach or elsewhere in the Southland, you have to feel a certain amount of sympathy and sadness. Celebrities, actors, politicians, well-healed CEOs and others who get into trouble with the Long Beach DUI laws inevitably face not only protracted legal troubles but also embarrassment and shame because, as important figure heads, they "should have known better." So guilt and shame likely compound the already stressful situation.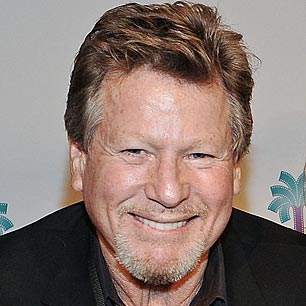 Last week, Griffin O'Neal – son of actor Ryan O'Neal and daughter of the late great actress Farah Fawcett – pled guilty to felony charges of possession of a firearm by a felon and driving under the influence, according to a San Diego Union Tribune report. The 47-year-old had a strike on his record for a 1992 vehicular shooting in Los Angeles. He didn't hit anyone with the bullets, but he did shoot up a car, apparently.
Griffin collided head first with a car in San Pasqual, CA last August. The Union Tribune reports that "toxicology test revealed that O'Neal had amphetamines, cocaine, marijuana and Xanax in his blood at the time of collision…(in addition) raw cocaine and loaded weapons were found in (his) vehicle."
Interestingly enough, Griffin's half brother, Redmond, had been stopped and arrested in Santa Monica the day of his crash, after police officers found heroin in Redmond's car.
Once you've been arrested for a drug DUI in Long Beach, multiple alarm bells should probably go off. You don't have to be Dr. Drew or a licensed psychotherapist to at least postulate that significant demons must be plaguing poor Mr. O'Neal. The question for anyone concerned with Long Beach DUI safety is: what should be done to treat people who are convicted for Long Beach drug DUI? And within the context of "what's best for the defendant," what can we do collectively to make our roads safer and more DUI driver proof?
These are obviously two huge questions – bigger than this blog post can tackle effectively. However, it's at least helpful to raise them. The more we collectively think deeply about the news – not just scan it and gulp it down, but actually take the time to process its meaning and introspect on it – the better strategic thinking we will develop as a result.
On a more, specific, pragmatic note, if you need a Long Beach DUI criminal defense attorney, consider talking to Harvard Law School educated former prosecutor Michael Kraut of Long Beach's Kraut Criminal & DUI Lawyers (444 West Ocean, Suite 800 Long Beach, California 90802 Phone: (562) 531-7454). Attorney Kraut is a well regarded and well connected attorney who has excellent knowledge of the system and a deep and practical understanding of what it takes to win a DUI defense case.

If you have been arrested for a DUI in Long Beach or you are under investigation for driving under the influence in Southern California, please contact Los Angeles criminal defense attorney Michael Kraut for 24/7 assistance by phone at (323) 464-6453 or toll free at (888) 334-6344 or online.