Bye Bye Birdie Star Busted — Not for Southern California DUI — But for DWI in Pennsylvania
Bobby Rydell, a former teenage heartthrob and musical theater actor, careered his Bentley into the side of a yoga studio and was subsequently arrested for DWI. While Rydell's story sounds like a typical Southern California DUI story of an "aging celebrity in trouble with the law," the events actually occurred in Merion, Pennsylvania — on Montgomery Avenue, to be even more specific. Rydell, who starred in musicals such as Bye Bye Birdie and Wild One, admitted to drinking a few cocktails prior to getting behind the wheel of his '69 Bentley and plowing it into the side of the Jai Yoga Studio. BAC tests later revealed that the actor had had a BAC of 0.17% – more than twice the legal limit of 0.08% for a Los Angeles DUI.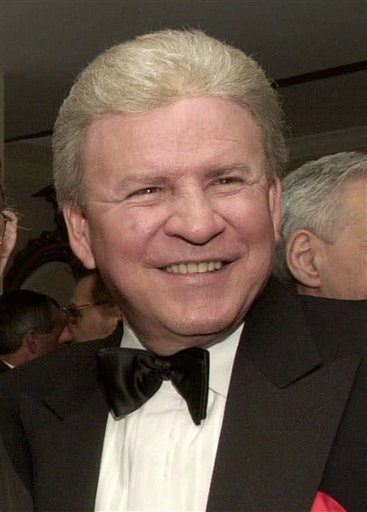 Rydell's wife claimed to reporters that the actor only failed his roadside sobriety test because a recent hip replacement had made it impossible for him to perform the physical actions requested by the arresting officers.
Had Rydell consulted an experienced Los Angeles DUI attorney following his accident, chances are that he and his wife would have been more discrete about disclosing information about the accident. Even seemingly innocuous comments can be taken out of context by both the media and the police and be leveraged against you in a court of law.
What kind of Los Angeles DUI field sobriety tests would someone like Rydell have been subjected to, to determine whether or not he actually was DWI? Sobriety tests tend to go in and out of fashion, but here are some of the more common ones:
Finger to the nose test:
This checks driver coordination. The driver is asked to extend the arms and touch the nose while keeping the eyes closed. Uncoordinated/intoxicated drivers tend to miss the mark more often than sober/coordinated ones.
Rhomberg test:
A driver must close his eyes and tilt his head back and count up to thirty. Intoxicated drivers theoretically are more likely to stumble as a result of this exercise.
One leg stand test:

This is the test that Rydell presumably failed. In it, a driver is asked to stand on one leg for half a minute. DUI or DWI drivers will purportedly lose their balance easier than will sober drivers.
Walk the line test:
This is the "classic" sobriety test often depicted in movies and television. A driver is asked to pace in a straight line back and forth for nine steps. If he or she falls off the line, the police may have grounds to suspect intoxication.
Gaze test:
Officially known as the Horizontal Gaze Nystagmus test, this test is designed to measure pupil reaction time. Intoxicated drivers theoretically will have a harder time following a light or an officer's finger as it moves back and forth across the field of vision.
All these sobriety tests are of course imperfect. But challenging the validity of their results can be quite difficult, unless your DUI defense attorney has done the proper investigation and preparation. Fortunately, if you or a loved one has been arrested for DUI in Southern California, you can turn to Attorney Michael Kraut of the Kraut Law Group. As a former Deputy District Attorney for LA, a Harvard Law School graduate, and a widely respected figure in the field of criminal defense, Attorney Kraut can bring his many talents and resources to bear on your situation. Given how much is at stake for your freedom and future, it makes sense to find the best possible attorney to represent you.

If you have been arrested for a DUI in Los Angeles or you are under investigation for driving under the influence in Southern California, please contact Los Angeles criminal defense attorney Michael Kraut for 24/7 assistance by phone at (323) 464-6453 or toll free at (888) 334-6344 or online.