Celtics Guard Who Had Been Arrested For Los Angeles DUI in February Signs with New York Knicks
Gabe Pruitt, the Boston Celtics guard who was arrested back in February for DUI in Los Angeles, has signed a contract with the New York Knicks. Pruitt's arrest on February 26 provoked great discussion at the time. According to an AP report, police pulled Pruitt over after he stopped his car at a green light. Pruitt was also driving with "dark tinted windows," which are not legal in California. The LA native and USC grad failed a roadside sobriety test. Consequentially, the Celtics suspended him for two games.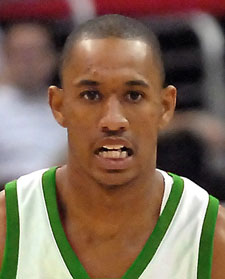 Sports figures arrested in Hollywood for driving under the influence often turn to an experienced Southern California DUI attorney to navigate the legal system. This makes good sense. After all, while non-specialized attorneys can handle some aspects of DUI defense, the law can be tricky and subtle. It often takes years for lawyers to develop the knowledge necessary to build smart defenses for their clients.
The AP report on Pruitt's arrest said he "failed a sobriety test." What kinds of examinations constitute a typical Los Angeles DUI sobriety test?
Rhomberg Test
A driver leans his head backwards and counts up to thirty. Intoxicated suspects tend to lose their balance and fall over after being distracted by the task of counting.
Walk the Line
A driver must walk nine paces in two directions across a marked line. If he steps off the line, the police may suspect him of intoxication.
One Leg Stand
A driver is asked to stand on one foot for half a minute. If he or she falls over, intoxication may be suspected.
Finger to the Nose
This is a coordination test. A driver closes his eyes and then touches the tip of his nose after extending his arms.
Horizontal Gaze Nystagmus
A driver is asked to follow a moving object from left to right and then back again. Intoxicated drivers may have a difficult time following the stimulus.
Just because a driver fails any one of these tests (or even all of them) does NOT mean that he or she is legally intoxicated. (Conversely, just because someone passes all tests doesn't mean that he or she is sober, either.) Numerous factors can influence the performance, such as fatigue, anxiety/ stress, underlying health conditions, general disposition, personality, and so on. If you failed a roadside sobriety test in Los Angeles, it makes a lot of sense to connect with an attorney who knows how to challenge the validity of these results. Attorney Michael Kraut of Kraut Criminal & DUI Lawyers spent fourteen years as a Deputy District Attorney for the city of Los Angeles prosecuting Southern California DUI cases similar to yours. Now as operating as a criminal defense lawyer, Attorney Kraut brings to bear a deep understanding of how prosecutors work to cultivate arguments and strategies that get his clients results.

If you have been arrested for a DUI in Los Angeles or you are under investigation for driving under the influence in Southern California, please contact Los Angeles criminal defense attorney Michael Kraut for 24/7 assistance by phone at (323) 464-6453 or toll free at (888) 334-6344 or online.