Burbank DUI Symptoms – Even the President's Uncle Has 'Em. Will Obama be Deported?
Last week, President Obama's uncle, 67-year-old Onyango Obama, was arrested after he nearly hit an unmarked police car. According to a police officer, Obama exhibited "red and glassy eyes, slurred speech, and strong odor of alcohol and appeared unsteady on his feet" – identical symptoms of Burbank DUI that you, or perhaps a close relative, allegedly exhibited when you were stopped and arrested.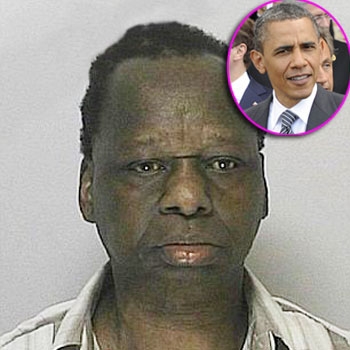 But unlike your Burbank DUI arrest, which likely did not get much news coverage beyond the local police blotter, the president's uncle's DUI has received international media coverage. This makes sense, since the defendant's nephew in this case is the most powerful man on the planet.
According to the Los Angeles Times, Obama faces more than just Burbank DUI related problems. Authorities say Obama's immigration status is far from clear. The Boston Herald reported that Obama does have a social security card and a drivers' license, but he was initially denied bail per an immigration and customs enforcement's detainer.
Who did Obama call after he got arrested? The White House.
(Or at least, that's what the grapevine says. The actual White House has been mum on the subject.)
Officer Val Krishtal, who made the stop, said Obama was argumentative: "(he) would not allow me to speak and continued to interrupt me…I explained to him that I narrowly avoided striking his vehicle, and he told me he did not hear my tires screeching, so I was not being accurate." Obama denied that he had consumed alcohol before driving. Then he changed his story and admitted to having two beers. His BAC test came back at 0.14% — as regular readers of this blog immediately understand, that's well over the established limit for driving under the influence in Burbank (or in any U.S. city or state) of 0.08% BAC. In fact, it's nearly twice that limit.
Obama's arrest and possible immigration trouble raise dozens of questions, including:
• How will this impact the President, politically, if at all?
• If Obama puts up a sound defense and get exonerated – or even partially exonerated – will critics call "foul" and claim that his nephew offered subtle assistance?
• Did Obama actually call the White House after the DUI arrest?
• How might this influence President Obama's ability to change immigration policy, if at all?
All these hypotheticals notwithstanding, you and your family want concrete answers and strategic guidance from a reputable Burbank DUI defense attorney. Michael Kraut of Burbank's Kraut Law Group (2600 West Olive Avenue, 5th Floor, Burbank, California 91505 Phone: (818) 563-9810) will help you understand what to do and what not to do. Attorney Kraut spent nearly a decade and a half on the other side of DUI cases – fighting to put offenders behind bars and prosecute criminals. He was a very successful prosecutor, too, and racked up a terrific record at jury trials. Attorney Kraut will leverage his practical experience as well as his relationships and deep understanding of Burbank DUI law to help you resolve your situation and move forward with your life.

If you have been arrested for a DUI in Burbank or you are under investigation for driving under the influence in Southern California, please contact Los Angeles criminal defense attorney Michael Kraut for 24/7 assistance by phone at (323) 464-6453 or toll free at (888) 334-6344 or online.