DUI in Burbank Arrest: A Few Seconds of Bad Judgment, a Lifetime of Regret?
On some level, you recognize that your Burbank DUI arrest could have lingering effects for months or even years.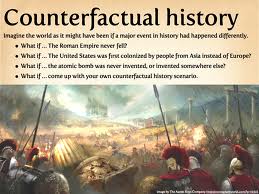 You can't help but wonder: "what if?"
• What if you had taken a different route home and avoided the checkpoint on Olive?
• What if you'd had one fewer drink, and you only blew a 0.06% on the breath test… instead of a 0.10% on the breath test, like you did (thus putting you over the legal limit, per California Vehicle Code Section 23152(b))?
• What if you had stayed in that night instead of partying with your friends?
These kinds of scenarios — known as counterfactuals — can drive anyone a bit crazy. If you had done a few small things differently, you wouldn't have a huge Burbank DUI defense crisis on your hands.
To protect your sanity — and to ensure that you stay focused on what needs to be done — put the counterfactuals aside. What happened, happened. You got a Burbank DUI. That's reality.
If this was your first arrest — and you didn't hurt anybody — prosecutors might only try to tag you with a misdemeanor. If convicted, you can still face punishments like jail time, probation, and California license suspension. If you committed a more serious crime — like hit-and-run or an injury DUI — prosecutors can ask the court for harsher penalties, such as longer jail time and long-term restrictions on your driver's license and other rights.
Regret is a natural emotion. But it's only useful if it helps to direct your activities and your thoughts. Rather than focus on what you should have done, focus on what you'd like to happen now.
Imagine if everything "went your way." What would that future look like? Would it mean that all your charges would be dismissed? Would it mean that you'd get away with a relatively minor punishment? If you caused an injury DUI in Burbank, would it mean that the person you hit fully recovered and forgave you?
Try to get as clear as possible about what you'd love to happen. Then direct your energies to that end. There is a strategic reason for doing this exercise. When you have a crystal picture of what you want to accomplish, you will find it easier to get motivated and to take the actions you need to take to make that inviting vision a reality.
Let the Kraut Criminal & DUI Lawyers help you on this journey by providing a free, private consultation. We can help you understand your charges and construct and deliver a sound Burbank DUI defense.

If you have been arrested for a DUI in Burbank or you are under investigation for driving under the influence in Southern California, please contact Burbank criminal defense attorney Michael Kraut for 24/7 assistance by phone at (818) 563-9810 or toll free at (888) 334-6344 or online. We're located at 2600 West Olive Avenue, 5th Floor, Burbank, California 91505.