Beverly Hills DUI Destruction – Rapper Flo Rida Popped for DUI in South Beach with BAC of 0.185
Many arrests for driving under the influence in Beverly Hills involve celebrities driving multimillion dollar cars. Perhaps the only other place on earth that involves as many Maserati, Ferrari, and Bugatti DUI stops is South Beach, Florida. Indeed, South Miami was the scene of a major celebrity DUI bust last week, when Miami Beach police pulled over Rapper Flo Rida for driving with a suspended license and driving with a BAC level of 0.185% (which, as regular readers of this blog know, is more than twice the legal limit for Los Angeles DUI, Glendale DUI, Burbank DUI, and Pasadena DUI.)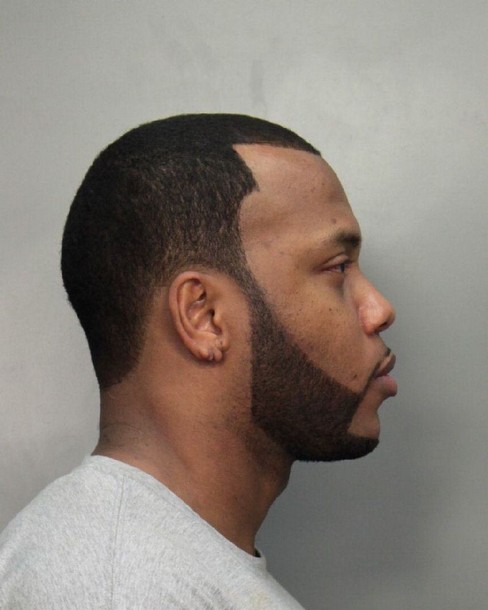 Flo Rida – a rapper known for breakout hits like "Right Round" and "Low" — was tooling around in a $1.7 million Bugatti when the Miami Beach PD stopped him. Here is a quote on the arrest from the Boston Herald: "After he was pulled over, the arresting officer noticed Rida's heavily bloodshot eyes and slurred speech." When asked to walk on a straight line, Flo finally gave up. "I can't do this," he told the officer. "I don't think I can walk a straight line. I had a few drinks. Let's do another test. I live on the other side of the bridge. I can make it home."
Rida exhibited many symptoms similar to the symptoms of Beverly Hills DUI, such as bloodshot eyes, odor of alcohol, incoherent stories to the police, inability to pass field sobriety tests, such as the walk the line test, failure of the breathalyzer test, and probably many more not mentioned in the article write-up.
Just because you exhibited some or many of the signs of DUI, however, doesn't necessarily mean that you are DUI – even if you blew a positive on a breathalyzer. For instance, say you spent a long time hanging out at a party, smoking cigarettes until 4 in the morning. By the time you got into your car, you likely felt fatigued, raspy, and your eyes might have been quite bloodshot. If you had one or two drinks early in the evening (which you've since metabolized), you may still smell a little bit like alcohol, even if you are sober.
Even if you were not out partying or studying, you may still exhibit certain symptoms that could be classified as DUI (which shouldn't). For instance, if you are on a ketogenic diet or even a semi-starvation diet, you may produce ketone bodies to burn as fuel, and these can screw up your breathalyzer test results.
To make sense of your charges, connect with an experienced Los Angeles criminal defense attorney. Beverly Hills' Kraut Criminal & DUI Lawyers (9107 Wilshire Blvd., Suite 450, Beverly Hills, California 90210 Phone: (310) 550-6935) provides free and confidential consultations to DUI offenders. Attorney Michael Kraut is a former Deputy District Attorney for the City of Los Angeles – he actually spent 14 years in this capacity, as a prosecutor – and he has a terrific track record at jury trials and excellent reviews not only from past clients but also from legal peers.

If you have been arrested for a DUI in Beverly Hills or you are under investigation for driving under the influence in Southern California, please contact Los Angeles criminal defense attorney Michael Kraut for 24/7 assistance by phone at (323) 464-6453 or toll free at (888) 334-6344 or online.