Burbank DUI News: Will Supreme Court Allow Unwarranted Blood Test? What Effect Will SCOTUS' Imminent Ruling Have On You?
Were you recently arrested for driving under the influence in Burbank, after being given a blood test by a police officer?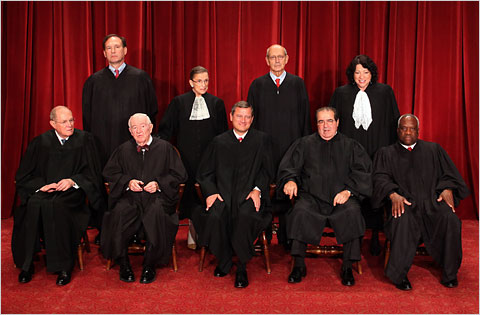 If so, some legal "goings on" at the United States Supreme Court may interest you.
Last Wednesday, the court heard arguments regarding a Missouri case. At issue: whether police should be allowed to compel DUI suspects to participate in DUI blood tests without a warrant. Prosecutors in this case had compelling arguments. Here's how a Huffington Post article summarized the situation: "against the backdrop of a serious national problem of more than 10,000 deaths from crashes involving alcohol-impaired drivers in 2010…lawyers for Missouri and the Obama administration argued that dispensing with a warrant requirement would further the effort [to reduce the number of DUI injuries] because any delay in testing the suspect's blood alcohol content allows alcohol to dissipate in the blood."
A Justice Department lawyer argued that police in DUI situations might "face the certain destruction of blood alcohol evidence" eithout such tests. The SCOTUS Justices appeared skeptical of the prosecution's case. On the one hand, they agreed that collecting blood samples should be a priority — a delayed collection could be a problem. On the other hand, they recognized that sticking someone with a needle to collect blood — without a judge's approval! — is a highly intrusive act.
Justice Scalia, for instance, asked prosecutors "why shouldn't that determination be made case by case?" Scalia's point was that, if the test can be delayed, then it should be delayed until a warrant is acquired. If waiting would create a evidentiary problem, then "it's okay."
Tyler McNeely was arrested in rural Missouri after he failed multiple sobriety tests and appeared unsteady and presented with slurred speech – typical symptoms of Burbank DUI.

The officer had enough evidence to obtain a warrant to get a blood test — McNeely refused the breathalyzer. Instead, he took McNeely to the hospital, where a technician drew blood from him and found that his BAC was 0.154% — nearly twice the legal limit for driving under the influence in Burbank, Missouri, and elsewhere.
Both the lower court and the Supreme Court of Missouri said the blood test results should be thrown out because they violated the Constitution's restrictions against unreasonable search and seizure. This legal fracas could redound to change how police, prosecutors, and Los Angeles DUI lawyers operate, albeit in a nuanced fashion. But if you're facing a charge, you probably care less about obscure rulings out of Washington and more about your own situation. What should you do to manage your charges, protect your license and your rights, and avoid the harsh punishments that prosecutors may be bringing against you?
The Kraut Criminal & DUI Lawyers can help you make better decisions. Get in touch with Mr. Kraut and his team for a free, thorough and confidential consultation about your best next steps.

If you have been arrested for a DUI in Burbank or you are under investigation for driving under the influence in Southern California, please contact Los Angeles criminal defense attorney Michael Kraut for 24/7 assistance by phone at (323) 464-6453 or toll free at (888) 334-6344 or online.