Burbank DUI Defense Lessons from Shocking Arrest of Atlanta Beach South Carolina's Mayor
Most people believe, without a shred of a doubt, that "a Burbank DUI would never happen to me… or anyone I respect." This kind of thinking is understandable. After all, DUIs are only something that careless celebrities and recidivist alcoholics get. Right?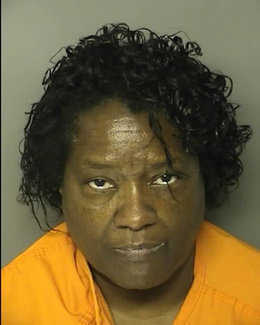 Think again.
In fact, the diversity of Burbank DUI defendants is far vaster than most people realize. Defendants have included sports heroes, political figures, (yes, celebrities), "responsible" housewives, business people, homeowners, senior citizens, and practically everyone in between.
Even politicians can find themselves in great legal disarray due to poor decision-making. Witness the case of 62-year-old Retha Sturdivant, the mayor of the South Carolina town of Atlantic Beach. South Carolina police officers allege that they saw Sturdivant stop her SUV at green lights multiple times. After witnessing this very odd – and certainly dangerous – behavior, officers stopped Sturdivant on the Main Street Bridge in the town of Conway. Police said that Sturdivant exhibited the classic symptoms of a Burbank DUI (and DUI anywhere in the country), including glossy eyes, lack of coordination, and a general lack of sharpness and responsiveness. Sturdivant was put through the paces of a field sobriety test. The officer who conducted the FST said, "The subject was swaying, used her arms for balance, and put her foot down many times." Officers not only arrested the mayor, but they also found a diverse sampling of medications on her, including Percocet, Toradol, and Flexeril.
This is not the first time that Atlantic Beach's mayor has come under the gun for legal problems. On Christmas 2007, she was arrested and put on probation. Last July 13, she also faced problems with her administration. According to the heraldonline.com, a Rock Hill, South Carolina, publication, "Her first attorney was disbarred and is serving jail time for trying to have a former law partner killed."
Sturdivant also allegedly was involved in a hit and run accident April 2009. She was arrested and charged with driving under the influence, although those charges were later dismissed due to problems with the breathalyzer test.
She was also arrested back in January 2011 for trespassing on Town Hall itself!
Sounds like something of a disaster.
Unfortunately, individuals who are recidivist offenders – who break the law multiple times – run the risk of profoundly-life altering Burbank DUI penalties. "Escaping from the charges" might be a worthy goal, but ideally, you want to examine the root problems that have caused you to clash with authorities. You need to rectify those problems ASAP – not only to prevent getting into further trouble, but also to protect yourself and others in your community from harm.
Connect immediately with a Burbank DUI criminal defense attorney at the Kraut Criminal & DUI Lawyers (2600 West Olive Avenue, 5th Floor, Burbank, California 91505 Phone: (818) 563-9810) to understand your rights and resources and begin the process of rebooting your life, career, and reputation.

If you have been arrested for a DUI in Burbank or you are under investigation for driving under the influence in Southern California, please contact Los Angeles criminal defense attorney Michael Kraut for 24/7 assistance by phone at (323) 464-6453 or toll free at (888) 334-6344 or online.