Burbank DUI Celebrity News Update: "You're Cut Off!" Star Snagged for DUI in West Hollywood
Jennifer Jowett, a wealthy socialite featured on the VH1 series You're Cut Off! was arrested for driving under the influence in West Hollywood the night of the show's premiere just a block from her house, according to gossip website TMZ.com. Jowett and the show's host, life coach Laura Baron, had gotten into a heated disagreement prior to the DUI arrest. One promo clip shows Jowett throwing a garbage can at the hostess and pushing the cameras away while launching into an expletive-laden tirade.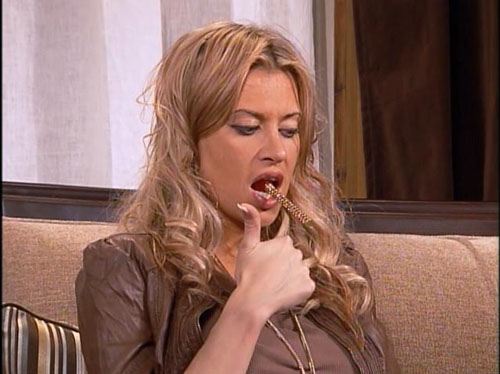 If you have recently been tagged for DUI in Pasadena, DUI in Glendale, Los Angeles DUI, or Burbank DUI, odds are that some of your friends, relatives, and co-workers have lumped you in with out-of-control celebutantes like Jowett.
You may feel like this judgment about your character is premature and unfounded. After all, while the popular press loves to report on the "nervous breakdowns" of attractive, histrionic, wealthy women like Jowett, real Burbank DUI defendants tend to be far more diverse.
Some DUI offenders are recidivists – that is, they repeat their bad behavior.
Others simply make a one-time mistake.
Still others are unfairly charged.
There is yet another category — one that's rarely discussed in the media – and that's people arrested for driving under the influence of drugs.
A Burbank drug DUI would be charged under California Vehicle Code Section 23152 (a) – the same CVC code that applies to driving under the influence of alcohol. You need not be under the influence of some exotic and illegal narcotic, like cocaine, heroin or "Special K," to face a CVC Section 23152 (a) charge. Indeed, if you operate a vehicle while on standard prescription medications, such as Oxycodone or Vicodin, or even certain over-the-counter medications, you can face charges. An officer will likely not give you a breathalyzer test, since the breathalyzer only picks up the chemical signature of ethanol (alcohol). That said, you could be asked to take a blood and/or urine test.
If convicted, you could face a variable rainbow of penalties, including license suspension, jail time, probation, and fines and fees. On top of that, you will face secondary consequences, such as hiked up insurance rates.
Fortunately, you don't have to execute your own legal defense. A proven and compassionate Los Angeles criminal defense attorney can be enormously helpful in either plea bargaining down your charge or working to get it wiped out completely.
Michael Kraut of the Kraut Law Group — located at 2600 West Olive Avenue, 5th Floor, Burbank, California 91505 Phone: (818) 563-9810) — is a fantastic resource for new defendants. Whether you are confused about your rights or overwhelmed by the potential penalties you face, get in touch with this Harvard Law School educated former prosecutor today to come up with a success-oriented defense strategy.

If you have been arrested for a DUI in Burbank or you are under investigation for driving under the influence in Southern California, please contact Los Angeles criminal defense attorney Michael Kraut for 24/7 assistance by phone at (323) 464-6453 or toll free at (888) 334-6344 or online.