Burbank DUI Breaking News: Driver who Killed Angels Pitchers Gets 51 Years to Life in Prison
The most vivid examples of driving under the influence in Burbank often, unfortunately, fall under the media radar. But the April 9, 2009 Los Angeles DUI accident that killed Angels pitcher Nick Adenhart has demonstrated media staying power, due to its deep emotional impact. Last week, Andrew Gallo, the 24-year-old who T-boned Adenhart and killed him and two passengers (Henry Pearson and Courtney Stewart), got sentenced to 51 years in jail to life.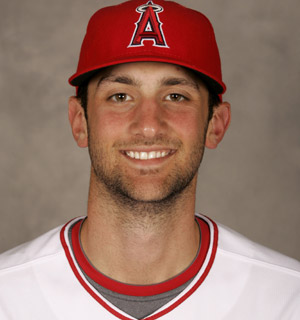 If you've been arrested for the crime of Burbank DUI, Pasadena DUI, Los Angeles DUI, or Glendale DUI, you've likely spend some time researching your options and mentally exploring "worst case scenarios" for your defense.
Andrew Gallo's punishment – 51 years to life in prison – represents, in essence, a worst case scenario.
As this blog reported several months ago, when Gallo hit the Angels' rookie pitcher, he:
• Had been on parole for a felony DUI conviction
• Had been speeding at 65 mph
• Had driven through a red light
• Had a BAC level that tested at almost three times the Southern California legal limit of 0.08%
Due in large part to his previous felony DUI, prosecutors managed to tag Gallo with DUI murder – also known as a Watson murder – the harshest possible DUI offense. Each of the three murder counts carried a punishment of 15 years to life, and Gallo got another six years of jail on top for his other drive crimes.
The California Supreme Court only recently allowed prosecutors to charge egregious Burbank DUI death cases as Watson murders. To win, prosecutors need to show that the defendant acted with "implied malice" – that is, he or she killed another person while DUI AND knew the risks but chose to ignore them.
Depending on the skill of your attorney, the evidence prosecutors have against you, and any exculpatory evidence or arguments you can muster, you may be able to fight back against a serious charge like vehicular homicide or DUI manslaughter.
One very critical distinction is the distinction between an injury DUI, which can be a felony, and a non-injury DUI, a misdemeanor. California Vehicle Code Sections 23153 (a) and 23153 (b) define injury DUI; whereas California Vehicle Code Sections 23152 (a) and 23152 (b) define non-injury DUI with alcohol.
To develop a well-articulated, strategically focused response to your charges, connect with a qualified Burbank criminal defense attorney, like Michael Kraut of the Kraut Criminal & DUI Lawyers.
Why choose Attorney Kraut? First of all, he is a former prosecutor, so he understands how the people who will be charging you think. Second, he is Harvard Law School educated. Third, he has a terrific record at jury trials. Fourth, he provides compassionate, systematic service to help reduce your stress and increase your odds of getting better results.

If you have been arrested for a DUI in Burbank or you are under investigation for driving under the influence in Southern California, please contact Los Angeles criminal defense attorney Michael Kraut for 24/7 assistance by phone at (323) 464-6453 or toll free at (888) 334-6344 or online.