Burbank DUI Bonanza: Multiple Lawmakers in Trouble for Driving Under the Influence
The Burbank DUI news blotter was hopping last week with stories about East Coast politicians in trouble for driving under the influence. So in this post, we will extend beyond our typical coverage of Los Angeles DUI, Glendale DUI, Burbank DUI and DUI in Pasadena news to discuss the twin cases of Rhode Island representative Robert Watson and Pennsylvania lawmaker John Galloway.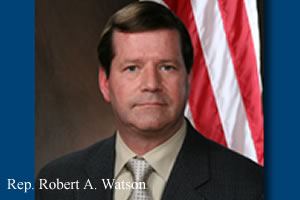 Watson's story.
According to www.boston.com, representative Watson, a 50-year-old lawmaker from Rhode Island, got pulled over in East Haven, CT on April 22nd. He allegedly had both marijuana and cocaine in his system. "Police say Watson failed a sobriety test, smelled of alcohol and marijuana and slurred his words at the checkpoint. Officers say they found a small bag of marijuana and a pipe in his pocket. Laboratory tests showed Watson's blood alcohol level was 0.07, below the state's 0.08 limit (and the Southern California DUI limit of 0.08% BAC)."
Representative Watson vigorously denied using cocaine. Addressing reporters outside New Haven Superior Court, he lobbed a vociferous defense: "I intend to address [the charges] vigorously. I intend to continue to deny the allegations lodged against me, and I hope and expect that I am found not guilty." Watson has alleged that he had marijuana on his person to treat pancreatitis related pain. He accused officers of going after him because he is an elected official.
Galloway's story.
Meanwhile, also last Tuesday, police in Harrisburg, Pennsylvania pulled over state Rep John Galloway on 2nd street. According to NBC Philadelphia, "the officer put Galloway through several field sobriety tests, which he allegedly failed. The officer then asked Galloway to take a breath test and he refused to do so." The officer then arrested Galloway for driving DUI and committing other traffic violations.
Stories in Context
Fortunately for these two lawmakers, last week's political oxygen was spent mostly on reveling in the unbelievable behavior of former Vice Presidential candidate Sarah Palin (who made up bizarre statements about Paul Revere's ride) and New York representative Anthony Weiner (who engaged in bizarre and lurid internet activity).
When lawmakers misbehave and get accused of crimes like driving under the influence in Burbank (and elsewhere), trust in the system degrades. That's why it's so important to handle such cases delicately, fairly and objectively.
If you or someone you care about (a relative, friend, co-worker, etc) needs services from a reputable Los Angeles criminal defense attorney to deal with a DUI issue, the experienced leaders at Burbank's Kraut Law Group (2600 West Olive Avenue, 5th Floor, Burbank, California 91505 Phone: (818) 563-9810) can help you simplify and strategize. Attorney Michael Kraut is a former L.A. prosecutor (14 years as a Senior Deputy DA) who has built his reputation on developing and delivering solutions for clients facing complex charges.

If you have been arrested for a DUI in Burbank or you are under investigation for driving under the influence in Southern California, please contact Los Angeles criminal defense attorney Michael Kraut for 24/7 assistance by phone at (323) 464-6453 or toll free at (888) 334-6344 or online.