Breaking Southern California DUI News: Former Miss America Host Gary Collins Arrested for Hit and Run DUI in Mississippi
Gary Collins, the ex-host of "Hour Magazine" and the Miss America Pageant (1980 to 1988) may soon be arrested for a hit and run DUI in Mississippi, according to celebrity Los Angeles DUI blogs.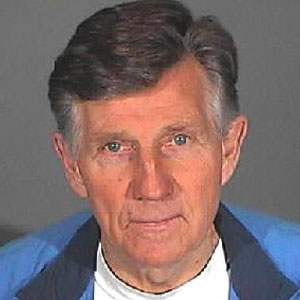 Although the 72-year old has not yet been arrested for DUI in Los Angeles, DUI in Burbank, DUI in Glendale, or DUI in Pasadena; he does have multiple DUI arrests on his record. In fact, in 2007, Collins got involved in a fatal accident while driving under the influence of alcohol. The police later determined that he did not cause the accident. Thus, he only faced a punishment of 4 days in prison and 4 years probation, after he pled no contest to charges against him. However, over the past 10 years, he has been arrested 3 times for DUI. During one incident, Collins allegedly had been driving with a blood alcohol concentration of 0.29% — more than 3 times the legal limit for Southern California DUI of 0.08%.
In this latest incident, Collins allegedly slammed his white jeep into the back of a car driven by a local woman named Cheryl Hales. After initially exchanging words with Hales and her husband, he fled the scene. According to reports, the former Miss America host "wasn't concerned for my wife's wellbeing… he wasn't concerned for my child's wellbeing. He simply walked over, got in his vehicle, and left."
The latest news reports suggest that the Mississippi police are preparing an arrest warrant for the celebrity, who once appeared on shows like Charlie's Angels and The Love Boat. Collins is married to Mary Ann Mobley, who once won the Miss America crown.
What lessons can we extract from this story?
One important point is that California law seeks to punish recidivist (repeat) DUI drivers by ratcheting up penalties for multiple offenses. For instance, a first misdemeanor DUI offender may be hit with serious penalties – such as 48 hours in jail, fines of $1000 on top of court costs, a full year of CA driver's license suspension, mandatory alcohol school, serious probation, and mandatory interlock ignition device installation. But these admittedly strict penalties can really only constitute the beginning of what the court can throw at you.
If you are convicted a second time for Los Angeles DUI within a 10 year period, you face more jail time, more alcohol school, a license suspension that's twice as long, bumps in your court costs and fines, and more.
If you get convicted three times within 10 years, your jail time leaps up to 120 days minimum… with a maximum of a full year behind bars. Your alcohol school time goes up, as does your license suspension, fines, and other penalties.
If you get convicted four times or more within 10 years, a standard misdemeanor might be bumped up to a felony. A felony is a much more serious charge than a misdemeanor. If you are convicted of a felony, you can permanently lose many rights you now have as a citizen.
In the case of Collins, the fact that he fled the scene of the accident (allegedly) might elevate his charge from a misdemeanor to a felony, even if it were his first offense.
Whether you face a simple charge of non-injury DUI in Los Angeles; or you face a much more complicated and multi-layered charge of hit and run injury DUI in Pasadena, you could benefit significantly from consulting with a reputable and credentialed attorney.

Michael Kraut of the Kraut Law Group specializes in DUI defense law. Attorney Kraut understands the practical and theoretical implications of Southern California DUI law, and he has worked cases from both sides. He actually served as a prosecutor for over 14 years before switching over to representing defendants. His essentially ambidextrous approach to DUI law gives him excellent insights into how to build the best cases. Attorney Kraut attended Harvard Law School, and major media institutions (e.g. CNN, The New York Times) often call on him to weigh in on prominent Los Angeles DUI cases.
If you have been arrested for a DUI in Pasadena or you are under investigation for driving under the influence in Southern California, please contact Los Angeles criminal defense attorney Michael Kraut for 24/7 assistance by phone at (323) 464-6453 or toll free at (888) 334-6344 or online.