Braylon Edwards Tagged for DWI – Los Angeles DUI Sports Bloggers Speculate about What's Next
It only takes a blood alcohol concentration (BAC) level of 0.08% to get a Southern California DUI – New York Jets wide receiver Braylon Edwards got pulled for a BAC of twice that – 0.16% – last Tuesday. And his DWI arrest may have implications not only for his career but also for the Jets' season… and overall reputation in the NFL.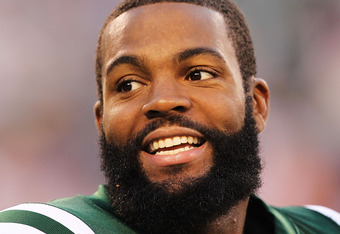 The scoop on Edwards' arrest
Last Monday, Edwards attended an event to support a non-profit foundation in Manhattan. Following that reception, Edwards apparently went out and consumed alcohol. And at around 5:15 Tuesday morning, police pulled over his Land Rover on the west side of Manhattan because his SUV had "excessive tinting" on the windows – a vehicle violation. Police tested Edwards and found him to have that high BAC (0.16%). The following day, his attorney essentially acknowledged that the wide receiver had been driving DUI and that the police version of events was accurate.
Both Edwards' legal and NFL situations may be further complicated by the fact that he had been on probation for assaulting a man outside a Cleveland club in 2009. The wide receiver (who at the time was playing for the Browns) pled no contest to aggravated disorderly conduct (a misdemeanor) and got a fine of $1,000 and probation. If he is convicted of his DUI, he could face serious punishments – including time in jail – for the probation violation. And, as far as his NFL career is concerned, he could be suspended for violating the League's personal conduct policy. The Jets, meanwhile, may have to call up more talent or even re-sign a wide receiver to make up for Edwards' potential absence.
Ironically, Edwards had been key to a Jets' victory over the Patriots the previous Sunday – he caught a touchdown as well as a 2 point conversion in the 28-14 victory.
If – like Braylon Edwards – you drive with a BAC of 0.16%, you can be arrested and charged with DUI in Hollywood. Two key sections of the law stipulate what will happen to you: California Vehicle Code Sections 23152(a) and 23152(b). The second section – 23152(b) — stipulates that driving with a BAC of over 0.08% constitutes a Beverly Hills DUI (or a DUI, wherever).
Typically, your first Los Angeles DUI will be a misdemeanor. But if you collect multiple DUIs within 10 years (3 plus), prosecutors could elevate even a standard charge of driving under the influence in Hollywood up to a felony. A felony is much more serious. It comes with greater penalties, such as longer prison sentences and the permanent loss of certain key rights (e.g. the right to vote).
To analyze how to respond most effectively to a charge of driving under the influence in Los Angeles, you should probably talk to an experienced lawyer.

Michael Kraut of Hollywood's Kraut Law Group can provide much needed guidance. Attorney Kraut is a well respected Los Angeles DUI commentator – he has provided expert commentary for news organizations like CNN and the New York Times – and he served for 14 years as a city prosecutor of DUI crimes and other crimes before becoming a criminal defense lawyer. Connect with this Harvard Law School educated attorney today to develop your best defense.
If you have been arrested for a DUI in Beverly Hills or you are under investigation for driving under the influence in Southern California, please contact Los Angeles criminal defense attorney Michael Kraut for 24/7 assistance by phone at (323) 464-6453 or toll free at (888) 334-6344 or online.