Bobby Brown Los Angeles DUI Redux — My Prerogative to Wear an Ankle Bracelet?
Driving DUI in Los Angeles just doesn't pay. And celebrity musician, Bobby Brown, would probably be the first to tell you why.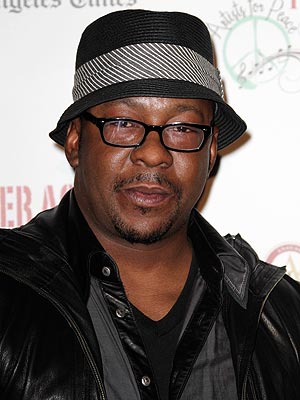 After pleading no contest to October 2012 charges in February, Brown finally received his sentence: 55 days behind bars and an electronic surveillance ankle bracelet. Although Brown only served 8 hours in "real time" behind bars – due to prison overcrowding and other factors – he will still need to spend 18 months in alcohol treatment program and go to AA meetings three times a week.
As we reported when his arrest happened, 2012 was a very rough year for Brown. Not only was he arrested twice for driving under the influence in the Valley – once on March 26th, when CHP officer saw him chatting on a cell phone while driving (also a no-no) and once on October 24th – but he also lost his ex-wife Whitney Houston, AND he endured less than thrilled reviews of his first big music project in many years.
All that said, time does heal wounds. It's spring time now — a time for rebirth and positive reckoning.
Even if you really screwed up and injured yourself while driving under the influence in Los Angeles – and/or committed other illegal acts, such as hit and run, resisting arrest, etcetera, DUI — you can reboot your life. You can leverage the experience of the arrest/accident to become a better human being, more insightful about yourself, and even a better driver.
Of course, DUI defense can get complicated, particularly if your case is challenging. If you hurt someone while driving DUI, for instance, you could be facing felony charges per California Vehicle Code Section 23153(a) or 23153(b). Likewise, if this was your second or third arrest, prosecutors might be far less lenient on you. You may face steeper fines, greater problems with your insurance, a longer license suspension, more time in alcohol school, and beyond.
To get a handle on what you need to do, get in touch with a Los Angeles DUI defense lawyer at the Kraut Law Group.
What sets attorney Kraut apart from the crowd?
First of all, he is a former high level prosecutor – he served as a Senior Deputy District Attorney. That means he understands prosecutors on a very deep level.
Secondly, he has great relationships with many people in the Los Angeles legal and police community, and he also has a Harvard Law School background and deep sense of compassion and service.
He genuinely cares both about protecting his clients and serving the community.

If you have been arrested for a DUI in Los Angeles or you are under investigation for driving under the influence in Southern California, please contact Los Angeles criminal defense attorney Michael Kraut for 24/7 assistance by phone at (323) 464-6453 or toll free at (888) 334-6344 or online.