Al Michaels, Sportscasting Icon, Busted for DUI in Santa Monica
If you've recently been arrested for DUI in Santa Monica, you have company — famous company. In particular: legendary sportscaster, Al Michaels, who was busted last Friday night, after he made an illegal U-turn right in front of a police manning a DUI checkpoint.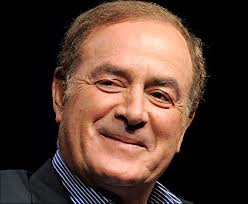 The officers quickly pulled over the Sunday Night Football play-by-play man and gave him a blood alcohol test. Curiously, he was right at the cusp of the legal limit – 0.08% BAC exactly. Apparently, he was extremely nice to the officers, and he cooperated. Nevertheless, they booked him on suspicion of DUI and held him behind bars for five hours before releasing him on his own recognizance. NBC Sports spokesman, Greg Hughes, said "we are aware of the situation and we have been in contact with Al…we have no further comment at this time."
The Emmy Award winning sportscaster has a court date on June 26th.
Michaels is probably best known for calling the so-called "miracle on ice" hockey game at the 1980 Olympics (where the U.S. team underdogs triumphed over the Soviet Union) as well as calling Game Three of the 1989 World Series, which got interrupted by an earthquake.
Santa Monica Police Department's public information officer, Sgt. Richard Lewis, recounted the events for the media: "[Michaels] makes an illegal U-turn in the business district…two officers see that. They are staged in a gas station lot, they see the illegal U-turn, and they go after him."
Lewis said that, after they stopped him, they "smelled alcohol" and put Michaels through the paces of a field sobriety test.
The Santa Monica PD put out a news release on April 12 announcing a driver's license/DUI checkpoint on Friday (at an undisclosed location), citing the fact that "over the course of the past year, traffic collisions involving impaired drivers/riders were involved in 91 collisions, which have killed 3 and injured 28 people."
Figuring out what to do after your Santa Monica DUI arrest
Whether you got behind the wheel while returning from a day at the Pier and Promenade; or got stopped on Montana while coming back from a Hollywood exec's private party, you're anxious about your future. You want straight talk about what to do next.
Fortunately, Attorney Michael Kraut of the Kraut Law Group is standing by to help you untangle your mess and give you sound strategic DUI defense advice. Get in touch with the former Senior Deputy District Attorney and Harvard Law School educated Kraut today to craft a resilient defense.

If you have been arrested for a DUI in Los Angeles or you are under investigation for driving under the influence in Southern California, please contact Los Angeles criminal defense attorney Michael Kraut for 24/7 assistance by phone at (323) 464-6453 or toll free at (888) 334-6344 or online.