Bizarro Burbank DUI Arrests the Blogosphere Would Go Nuts Over
Rabblerousers in the blogosphere (e.g. Perez Hilton) like to shake things up and make Burbank DUI news stories sound more bizarre then they often are.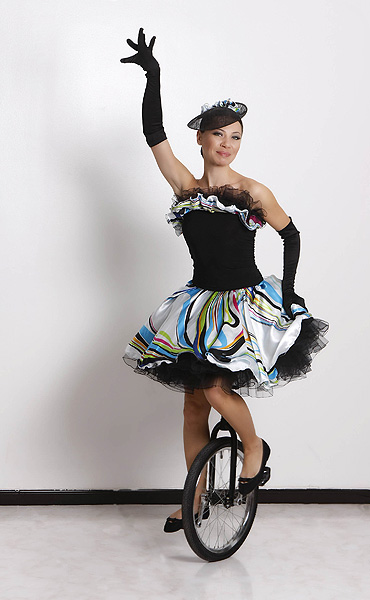 Sure, occasionally some crazy news will cross the police blotter. A B-list celebrity might be arrested for driving 80 miles per hour on Olive at 2a.m. with a blood alcohol concentration of 0.24. Or a demented homeowner might jump on a riding lawnmower and putter off towards downtown Burbank while under the influence of homemade absinthe.
But most of the time, Burbank DUI news stories are fairly mundane examples of misdemeanor DUI stops, checkpoint arrests, and the occasional tragedy.
Obviously, in an ideal world, there would be no more Burbank DUI arrests, since people would no longer ever even think about driving under the influence. But we don't live in a perfect world.
But sometimes it seems like the media would like more outrageous and hysterical stories, such as the following:
Fictitious Burbank DUI Blog Item #1: "Unicyclist Bikes DUI and Knocks Over a Clown Juggling Bowling Pins on Victory Boulevard"
"Police have detained 34-year-old unicyclist Booggoms McGooggoms after he recklessly rode his unicycle into a clown on stilts who was juggling pins while practicing for a circus performance. The police stopped McGooggoms on Victory Boulevard near Trader Joe's and administered field sobriety tests. They reported that his breath smelled like alcohol, his eyes were bloodshot, and he looked "spaced out." The unnamed clown was reportedly uninjured, but he lost several pins and will now have to make use of Evian water bottles for his act."
Fictitious Burbank DUI Blog Item #2: "Burbank Man Arrested For 345th DUI in Three Weeks"
"Dumbo McStupidpants, 52, of Burbank, was recently arrested for the 345th time for driving under the influence within just a span of three weeks. His latest stop occurred Saturday night near downtown, when police noticed his 1996 Chevy Impala tipped over on its side and saw that the driver was yelling obscenities at passersby. It was unclear at the time even how McStupidpants found the time to get arrested 345 times within a 21 day span, let alone how the legal system failed the community on this one."
All joking aside, a Burbank DUI can carry extremely serious, life-changing penalties. If you injure someone, destroy property, or commit multiple driving infractions and other crimes while DUI, your legal battle could be that much harder and more emotionally challenging.
The team at Kraut Law Group (2600 West Olive Avenue, 5th Floor, Burbank, California 91505 Phone: (818) 563-9810) can help you understand what tactics are available for you and help you think more strategically about what you need to do (and what you should stop doing right now) to maximize your defense. Attorney Kraut is a Harvard Law School educated Burbank criminal defense lawyer with a rich and diverse track record and a demonstrated capacity to help even the most challenged defendants.

If you have been arrested for a DUI in Burbank or you are under investigation for driving under the influence in Southern California, please contact Los Angeles criminal defense attorney Michael Kraut for 24/7 assistance by phone at (323) 464-6453 or toll free at (888) 334-6344 or online.