Beverly Hills DUI Update: Actress Jaime Pressly's Woes Mount as Prosecutors Hit Her with Charges
Last Tuesday, prosecutors in Santa Monica formally charged actress Jaime Pressly ("My Name is Earl") with driving under the influence in Southern California. As this blog reported several weeks ago, the 33-year old actress got arrested on January 5th on suspicion of DUI and allegedly tested to have a BAC of at least 0.20% – 2.5 times the legal limit for Los Angeles DUI, as defined by California Vehicle Code Section 23152 (b).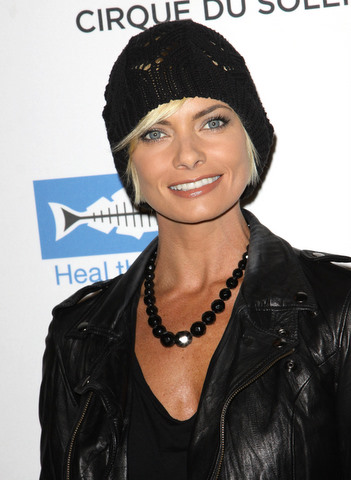 If you or a loved one faces similar charges of driving under the influence in Burbank, Pasadena DUI, Los Angeles DUI, or Glendale DUI, you likely won't be surprised to learn that, in the wake of Pressly's arrest, she suffered a string of misfortunes.
Notably, on January 21st, she filed for divorce from her husband, Simran Singh. And last week, she backed out of two performances in Las Vegas — one at The Palms Las Vegas and another at Rain and Moon night club — according to E! News sources. Concurrently, Pressly is trying to care for her 3-year old child, Dezi, whom she had with Eric Cubiche, her ex-fiancee.
As if Ms. Pressly doesn't have enough drama in her life, she also faces potentially stiff penalties for her Beverly Hills DUI conviction. Even first time offenders can face fearsome penalties imposed by the court. These can include seriously restrictive probation terms, a full year CA driver's license suspension, a fine of $1,000 (maximum) on top of court costs, and 48-hours in jail. Second, third, and fourth time Los Angeles DUI offenders (within a 10-year period) will face ever stiffer penalties, including ratcheted up jail time, probation terms, alcohol school time, license suspension, court costs, and other fines.
Your Beverly Hills DUI penalties can also be ratcheted up if you engage in additional crimes on top of driving DUI. For instance, if you injured someone while driving DUI, prosecutors can automatically ask that a misdemeanor charge be elevated to a felony. Likewise, if you committed a "hit and run," you can face criminal charges on top of the DUI that could make your case more complicated.
The answer to your legal woes might be to connect immediately with a Los Angeles criminal defense attorney, such as Mr. Michael Kraut of Beverly Hills' Kraut Criminal & DUI Lawyers.
Mr. Kraut can be reached at 9107 Wilshire Blvd., Suite 450, Beverly Hills, California 90210 Phone: (310) 550-6935.
In addition to serving for 14-years as a Deputy District Attorney for the City of Los Angeles, Mr. Kraut has also been invited as a guest commentator on Los Angeles DUI news by the New York Times, The Los Angeles Times, CNN, KTLA Los Angeles, and other major media outlets.
Mr. Kraut attended Harvard Law School, and he has exceptional relationships with many key people in the Los Angeles DUI community.

If you have been arrested for a DUI in Beverly Hills or you are under investigation for driving under the influence in Southern California, please contact Los Angeles criminal defense attorney Michael Kraut for 24/7 assistance by phone at (323) 464-6453 or toll free at (888) 334-6344 or online.