Beverly Hills DUI Quiz, Part II — 11 More Cases (Made up or Real)?
Hopefully, you've taken our first Beverly Hills DUI "true or false" quiz. If not, skip back to the previous post to do so. Today, we're going to test your knowledge of DUI trivia yet again by giving you another 11 scenarios and letting you guess which ones are true and which are false.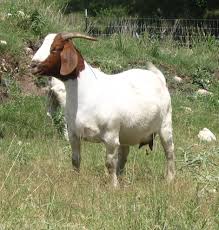 1. Police have arrested people for driving under the influence:
• on motor scooters (driving at 6 miles per hour);
• on pink electrical Barbie cars (driving 3 miles per hour);
• on skateboards;
• on lawnmowers;
• on adult tricycles;
• and on tiny pocket bikes!
2. After consuming a dozen beers, an Amish man "got behind the wheel" of a horse-drawn buggy and promptly got arrested for driving while intoxicated. He apologized, calling himself a "bad amish."
3. During a party at Kappa Delta Sorority in Missouri, a 20-year-old woman consumed 20 "non-alcoholic" beers for her birthday and then got behind the wheel of a car. She was pulled over by police and tested to have a BAC of 0.06% — a BAC spike driven entirely by the small amounts of alcohol in the supposedly "non-alcoholic" beverages! (For reference, the legal limit for Beverly Hills DUI is 0.08% BAC, per CVC 23152.)
4. Out in Indiana, a man who was severely under the influence of alcohol hijacked a plane to show off to his girlfriend. He was so out of it that he missed the runway and had to make an emergency landing in a field of soybeans. Unsurprisingly, he was arrested.
5. One of the earliest Barnum & Bailey Circus attractions featured a stuntman, whose act involved drinking a flaming bottle of rum while riding a lion bareback. During one show, the stuntman caught the lion's mane on fire, prompting the big cat to throw him off its back, killing him in front of a packed house. Curious fact: The stuntman was a former police officer!
6. Like something out of "A Fish Called Wanda," a man hopped into a steamroller while significantly under the influence of alcohol. He then proceeded to ram the steamroller into a nearby car, in an attempt to flatten it. Police stopped him and arrested him for DUI.
7. The highest blood alcohol concentration for anyone ever stopped for a DUI in Southern California (or elsewhere) was 1.67% BAC. The woman lapsed into coma, but she miraculously recovered from a BAC level more than three times what's normally considered a lethal BAC level.
8. Out in Spain, a disabled man who had a yen to visit a local house of prostitution drove his mechanical bed down the streets, while under the influence. Police stopped and arrested him.
9. If you bring any amount of alcohol into the state of Utah — unless you are a licensed dealer of said alcohol — you can be arrested and charged with a crime.
10. The winner of the 1994 Iditarod Dog Sled Race in Alaska had his championship crown stripped, when race officials discovered that he had been drinking whisky while driving his dogs through the finish line.
11. In Soviet Russia, Joseph Stalin's KGB ran a secret program that encouraged agents to drink vodka and then drive around the streets of big cities, like Moscow and Leningrad, to terrify the populace and make people crave the "law and order" of the regime.
Hopefully you enjoyed these DUI curiosities. If you need assistance dealing with a recent Beverly Hills DUI charge, please connect with the experienced, highly capable team here at the Kraut Law Group. Mr. Kraut is a former Senior Deputy District Attorney for Los Angeles (a high level prosecutor) who worked in that capacity 14 plus years. He and his team can help you construct a vigorous defense.
1. T 2. T. 3. F 4. T. 5. F. 6. T 7. F 8. T 9. T 10. F 11. F

If you have been arrested for a DUI in Beverly Hills or you are under investigation for driving under the influence in Southern California, please contact Los Angeles criminal defense attorney Michael Kraut for 24/7 assistance by phone at (323) 464-6453 or toll free at (888) 334-6344 or online.