Are All Pasadena DUI Defendants Treated Equal? Story Out of Denver Suggests…Maybe Not
The law is the law. Driving under the influence in Pasadena (or elsewhere in the Southland) can be punished pursuant to California Vehicle Codes 23152(a) or 23152(b)…or, if you caused injury to someone, by the harsher CVC Codes 22153(a) and 22153(b).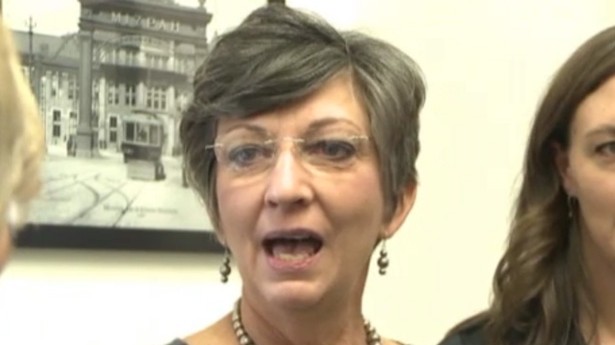 No one wants to have to find a Los Angeles DUI lawyer to fight these charges and deal with the hassles of punishments like license suspension, mandatory alcohol school, mandatory interlock ignition device installation, fines, court costs, jail time, insurance hikes, destruction of personal reputation, etc.
But at the very least, if we've been accused of a DUI in Pasadena, we can take heart that the law will treat us just like it would treat any other citizen. After all, this is America.
Or is it?
Steven Colbert style humor aside, a news story out of Denver, Colorado has some observers scratching their heads: are some Pasadena defendants, in fact, more privileged than others?
The Scoop Out of Denver
In late January, Denver police nearly arrested Republican representative Laura Bradford for DUI. Nearly, but didn't. Bradford was driving erratically, after she attended a "lobbyist happy hour" function. It's unclear whether or not she was actually above the legal limit for DUI in Pasadena (or Colorado or wherever) of 0.08% BAC. But critics have accused the lawmaker of "invoking legislative immunity" to get out of her DUI charge.
A spokesperson for the Denver Police Department, Matt Murray, issued an apology for harassing Bradford. Curiously, Bradford reportedly told the sergeant who pulled her over that she had a firearm at her car. In Colorado, if you drive DUI with a firearm, you can be tagged with a significant misdemeanor.
Meanwhile, the political implications of this "DUI that wasn't" could really stir the pot of Colorado's politics.
Currently, Colorado's house is almost totally divided between Republicans and Democrats: 33 to 32. Bradford now may face an ethics investigation. She's apparently furious at the "lack of support" she's received from Republican colleagues. She's even hinted that she might switch parties. If she went from Republican to Independent, Colorado politics would be momentarily thrown into turmoil, since the House would have to elect a new speaker. If she flipped to the Democratic side, the Democrats would control the ball game.
Not every Pasadena DUI case is as dramatic and fraught with political implications, obviously.
That said, you want to connect to a Los Angeles DUI attorney who has the capacities, resources and experience to help you, if your case does become complicated or convoluted. So even if your situation seems simple now – perhaps you just got pulled over at a checkpoint and tagged for driving under the influence in Pasadena with a BAC of 0.10% or something (no injuries or vehicle damage, etc) – the seeming simplicity of your case may be misleading. When your Los Angeles DUI lawyer delves into your case, who knows what he or she might find? You need to be prepared to face anything the prosecutors will throw at you.
To that end, consider connecting today with Pasadena DUI criminal defense attorney Michael Kraut of Pasadena's Kraut Criminal & DUI Lawyers (790 East Colorado Boulevard, 9th floor, Pasadena, California 91101 Phone: (626) 345-1899). For nearly a decade and a half, Mr. Kraut served as a city prosecutor (going after people for crimes like DUI) before switching over to become a criminal defendant. Connect with this well-established, highly reputable, Harvard Law School educated attorney today to solve your Pasadena DUI defense issues.

If you have been arrested for a DUI in Pasadena or you are under investigation for driving under the influence in Southern California, please contact Los Angeles criminal defense attorney Michael Kraut for 24/7 assistance by phone at (323) 464-6453 or toll free at (888) 334-6344 or online.