Another Star of the Hills Busted for Driving Under the Influence in Southern California
23-year old Jason Wahler was arrested for driving under the influence in Southern California last Friday night – just one week after he was arrested in Mexico for getting into a fight at a nightclub in Cabo San Lucas.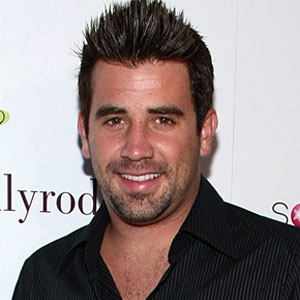 According to the arrest reports, the former boyfriend of both Lauren Conrad and tennis superstar Katja Decker-Sadowski was pulled over just before 11 o' clock on Friday in his Chevy Tahoe in Newport Beach. Details of this arrest are hazy. More is known about Wahler's previous arrests – which include a charge last year of assault in Seattle, Washington and a 2008 charge of assault after he socked a tow-truck driver in the face.
Wahler is no stranger to rehab – he was quoted in People Magazine saying, "I'm embarassed as hell, but I really do not remember my arrests. They're blackouts. And that's scary."
Some of the snarkier blogs that cover stories about celebrity DUI in Los Angeles have noted that Wahler's attempt at rehab in 2007 does not seem to have been successful.
The 23-year old's multiple arrests do beg the question – what happens to someone who violates laws against DUI in Long Beach more than once?
Unsurprisingly, it turns out that the law ratchets up the punishments every time you get arrested for an additional charge of DUI in Los Angeles.
Long time readers of this blog will realize that we like to review the various kinds of punishments that can be doled out for driving under the influence in Long Beach. We think that knowledgeable drivers are empowered drivers. To that end, once more, let's review what the court can impose for different DUI offences.
First time DUI – 48 hours in jail, $1,000 in fines plus court costs, CA drivers license suspension for one year, six weeks minimum of alcohol school, potentially formal probation imposed, mandatory installation of Interlock Ignition Device.
Second time DUI – mandatory 4 to 10 days behind bars, more court costs and fines – usually significantly steeper, 18 months minimum of alcohol school, two years of CA drivers' license suspension, IID installation, and strict probation possible.
Third time DUI – 120 days behind bars, 18 months mandatory DUI alcohol school, three years California drivers license suspension, huge spike in court costs and fines, and more.
Fourth time DUI within ten years – could easily be elevated to a felony, 180 days minimum in jail, three year drivers license suspension, 18 months alcohol school minimum, four year drivers license suspension, another steep increase in court costs and fines, and more.
If you have been charged with a second, third, or fourth count of driving under the influence in Los Angeles, you may need legal representation ASAP.

Look to the Kraut Criminal & DUI Lawyers in Los Angeles. Harvard Law School educated attorney Michael Kraut has been fighting for years on behalf of DUI defendants in the city. He served as a prosecutor (senior Deputy District Attorney), and he uses his enhanced perspective on the law to develop uniquely effective and creative strategies for his clients. A second, third, or fourth charge of Long Beach DUI does not have to necessarily merit the punishments just outlined. Get good help ASAP.
If you have been arrested for a DUI in Long Beach or you are under investigation for driving under the influence in Southern California, please contact Los Angeles criminal defense attorney Michael Kraut for 24/7 assistance by phone at (323) 464-6453 or toll free at (888) 334-6344 or online.