After Your Los Angeles DUI: The Biggest Hangover of Your Life?
Whether police arrested you for a Los Angeles DUI after you veered across three lanes on the 101 on early Saturday morning, after partying hard with WB execs, or you lost your composure (and your balance) at a DUI check point, you're still reeling from what happened and confused about how to proceed.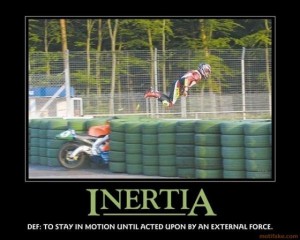 In the past, our blog has spilled a lot of virtual ink re: the actual laws involved in DUI arrests (e.g. California Vehicle Code sections 23152 and 23153), discussed common misconceptions about breathalyzer tests and blood tests, and examined the Constitutionality of certain police actions.
However, the tactical nuts and bolts of DUI defense don't mean as much if you don't take effective action. In less than a week and a half after your stop, if you do nothing, you could lose your license automatically for an extended period of time. This in turn could make it nearly impossible for you to get to work or school, drive your kids to daycare, and so forth.
Plus, the more time that goes by after your arrest without your taking action, the more challenging it will be to collect evidence that might exonerate you or show that the police engaged in misconduct or inappropriate testing.
So why don't people automatically "get into gear" after a stop? The answer may have to do with the psychology of regret.
When we engage in activities that we later realize were outside of our values, our minds struggle to process those events and square them with our internal narratives. For instance, if you consider yourself a "law abiding citizen," but then you get busted for swearing at a police officer and hitting three parked cars on Highland Avenue, your brain must somehow figure out how a "law abiding citizen" ended up in so much trouble.
One response is to pretend that the DUI didn't happen. This reaction can be psychologically useful, but it can also torpedo your chances for freedom. If you've been lulled into inaction after your stop, now is the time to act. Contact a qualified Los Angeles DUI attorney with the Kraut Law Group to set up your free consultation.
If you've been arrested for driving under the influence in Los Angeles, contact former-prosecutor Michael Kraut for assistance at (323) 464-6453 or online. Our team is located at 6255 Sunset Boulevard, Suite 1520, Los Angeles, California 90028.