Actress Lindsay Lohan Back in the News for Alcohol Related Reasons – But Fortunately Not another Los Angeles DUI
A-list actress Lindsay Lohan, star of movies like Mean Girls and Freaky Friday, is back in the public spotlight over allegations of alcohol abuse. Her high-profile Southern California DUI in 2007 electrified tabloids and bloggers alike and led to speculation that Lohan had serious and perhaps even uncontrollable drinking problems.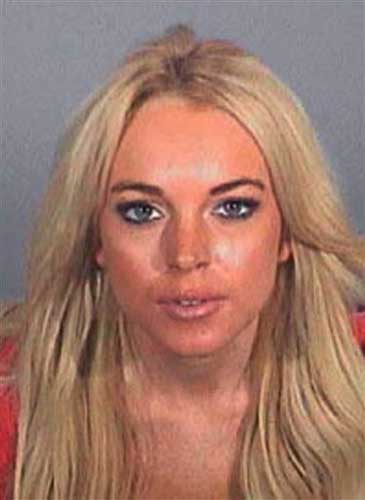 Dr. Drew Pinsky, host of Celebrity Rehab with Dr. Drew, recently weighed in on Lohan's alcoholic proclivities, suggesting that the actress would not come clean until she receives "a nearly mortal wound of some type." Lohan responded with an angry public twitter message, in which she accused Dr. Drew of not being a "real" doctor. Meanwhile, a UK celebrity tabloid reported that Lohan had been spotted recently at a British club drinking, muttering to herself and generally acting like she was "in the middle of a complete breakdown."
With the help of a Southern California DUI defense attorney, Lohan managed to avoid severe punishment for her 2007 Los Angeles DUI charges. But individuals caught driving under the influence in Southern California multiple times can face serious penalties.
Second time DUI offenders:
Typically charged with a misdemeanor
Minimum jail time between four and ten days
Must attend alcohol school for a minimum of 18 months
Can have their drivers' license suspended for up to two years
Third time DUI offenders:
Minimum of 120 days in jail
Much steeper fines
Longer time in DUI alcohol school
Drivers' license suspension with no chance of a temporary restricted license for school or work
Forth time DUI offenders:
Can face up to three years in prison
Additional increases in fines and driver's license suspensions
Given how severe the punishment for a Los Angeles DUI can get for recidivists, offenders are well advised to connect quickly with a client-focused, effective Southern California defense attorney. An active legal strategy can minimize your penalties and maximize your chances of effectively recovering from your alcohol problems.

If you have been arrested for a DUI in Los Angeles or you are under investigation for driving under the influence in Southern California, please contact Los Angeles criminal defense attorney Michael Kraut for 24/7 assistance by phone at (323) 464-6453 or toll free at (888) 334-6344 or online.