Media Coverage of Celebrity Los Angeles DUI Cases May Not Be Effective Deterrent, a Study Suggests
A study published in the May 2009 issue of the journal Alcohol and Alcoholism suggests that excessive media play for celebrity cases of driving under the influence in Los Angeles may be dulling viewers to the seriousness of drug and alcohol related driving dangers. Researchers cited coverage of the Los Angeles DUI process as it relates to celebrities like Nicole Richie, Lindsay Lohan, and Paris Hilton. According to a statistical meta-analysis, among celebrity DUI stories published in The New York Times and People Magazine, fewer than 4% of stories referenced injuries (or potential injuries) caused by the reckless behavior.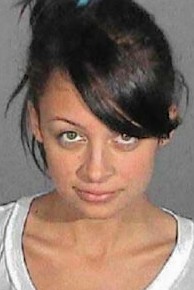 The Baltimore-based study, a joint venture between Johns Hopkins University and The Bloomberg School of Public Health, suggests that Southern California DUI matters can provide teachable movements for the populous.
One idea that some experts have discussed is to provide knowledgeable Southern California DUI defense attorneys more air time to discuss the ramifications of making bad choices behind the wheel. In may cases, former prosecutors who now practice Los Angeles DUI law know the process from both side, prosecution and defense. If the public begins to view these celebrity cases as more than tabloid fodder, perhaps more people will adopt better considered habits on the road.
According to California Vehicle Code section 23153(b), a person who drives a motor vehicle with a blood alcohol concentration of 0.08% or more and who subsequently hurts another person while driving can be charged with a felony. If convicted, the offender can lose his or her right to vote, serve prison time, pay substantial fines, and face other penalties. California Vehicle Code section 23153(a) elevates a standard misdemeanor DUI to a felony DUI in the event that the driver causes an injury to another human being.
Given the sobering punishments that convicted offenders can face, if you or someone you know has been charged, now is the right time to connect with a knowledgeable, effective, and well-respected Southern California DUI defense attorney.

If you have been arrested for a DUI in Los Angeles or you are under investigation for driving under the influence in Southern California, please contact Los Angeles criminal defense attorney Michael Kraut for 24/7 assistance by phone at (323) 464-6453 or toll free at (888) 334-6344 or online.