Accused DUI Driver In Jail After Failing Home Breath Test
Some drivers charged with DUI in Los Angeles have had a life-long struggle with alcohol. No matter what the consequences, they can't stop drinking.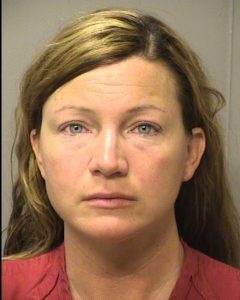 Michelle Colby of Valparaiso, Indiana, may have such a problem. After making bail on a DUI charge stemming from a crash involving five children last April, she is now back in jail after failing a home breath test.
On April 29th, Colby was carrying five young passengers, including two of her own children, when she failed to yield to another vehicle when making a turn. The driver of the other car and all of Colby's passengers ended up in the hospital. The crash threw a child and a dog out of Jeep; the child survived, but the dog did not. Police at the scene said that Colby had bloodshot eyes and alcohol on her breath; a breathalyzer test showed a 0.22 blood alcohol reading.
Police charged Colby with several counts of driving a vehicle while intoxicated – causing serious bodily injury. It was her third DUI arrest in two years.
After posting bond, Colby got out of jail to await trial. One condition of her release was that she take three breathing tests each day and send them in for monitors to review. On the night of July 30th, the test detected alcohol in her system. While Colby's lawyer and her father both contended that the machine had briefly malfunctioned (it was working fine later in the evening), and a friend who was with her that day testified he had not seen her drinking alcohol, the judge did not buy their arguments. She sent Colby back to jail.
To add to her troubles, the day after Colby returned to jail a lawyer representing two of the children injured in the crash filed a civil suit against her seeking an unspecified amount of damages.
To respond effectively to your charges, call a qualified Los Angeles DUI lawyer with the Kraut Law Group today to schedule a free consultation.