A Deadly Brew: Southern California DUI Experts Weigh in on Case of Woman Who Drove DUI While Texting on her Cell Phone
Most Los Angeles DUI arrests involve one (or maybe two) violations of proper driving protocol. In other words, they are not overly extreme. But a breaking case out of Richmond, Vermont has made national headlines due to just the sheer outrageousness of the allegations. Apparently, a 49-year-old woman named Matilda Stacey crashed her car on I-89 while consuming alcohol and simultaneously text messaging on her cell phone.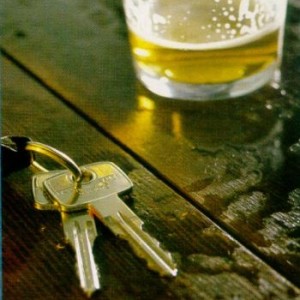 If you have been recently charged with DUI in Glendale, DUI in Burbank, DUI in Los Angeles, or DUI in Pasadena, you have likely already reflected a little bit on your arrest and realized just how dangerous it can be to get behind the wheel while distracted or intoxicated.
According to police reports, Stacey had been driving on I-89 last Tuesday afternoon, when she drove her car off the road into guardrails and then into some trees. Her blood alcohol concentration (BAC) level tested at more than two times the legal limit of 0.08% (the same limit for Southern California DUI), and now she faces twin charges of driving DUI and text messaging while driving. As of this post, her crash remains under investigation.
Although in the case of Ms. Stacey, police had ample reason to suspect that she was driving while under the influence and inattentive (after all, she did crash into a tree), in other cases, the "symptoms of Southern California DUI" may be less than clear. Here is a list of possible symptoms that officers look for:
• Stumbling and loss of balance
• Inability to form words and mumbling
• Inability to answer officer questions coherently
• Odor of alcohol on the person or in the vehicle
• Admission to using alcohol or drugs
• Disheveled or unkempt appearance
• Incoherent stories about where the person has been
• Bloodshot eyes or watery eyes
The more of these symptoms that you exhibit, the more likely police will be to suspect you are DUI. You may also have to go through field sobriety tests (FST), such as balancing tests and tests of your mental coordination. As well, police may ask you to take a breathalyzer or blood test to determine your blood alcohol concentration level.
Remember, failing any one of these tests does not necessarily mean that you are DUI. And even if you tested positive for Los Angeles DUI in a blood test, a deeper analysis may reveal that the blood test got contaminated or misinterpreted or that something else was going on. To compile your best case, turn to the resources of an experienced Los Angeles DUI lawyer.

Michael Kraut of Los Angeles' Kraut Criminal & DUI Lawyers can provide solid assistance. Attorney Kraut is a Harvard Law School educated lawyer with lots of courtroom experience and a proven record at jury trials.
If you have been arrested for a DUI in Pasadena or you are under investigation for driving under the influence in Southern California, please contact Los Angeles criminal defense attorney Michael Kraut for 24/7 assistance by phone at (323) 464-6453 or toll free at (888) 334-6344 or online.