Chief Financial Officer of Walgreens Slapped with DUI charge – Los Angeles DUI Analysts Look at Implications
Most headlines about Southern California DUI concern politicians, actors, celebrities, or "ordinary" people doing outlandish things (such as riding lawnmowers while DUI – a peculiar habit that this blog has documented multiple times).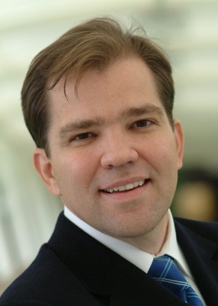 A breaking story publicized by the Chicago Tribune shows that actors, celebrities, and oddballs don't have a monopoly on the "DUI trade." Wade Miquelon, the Chief Financial Officer for the Walgreens, got arrested on September 25 for DUI.
If you have been recently hit with a charge of DUI in Burbank, DUI in Pasadena, DUI in Glendale, or DUI in Los Angeles, it may behoove you to learn more about what happened to Miquelon and to explore how Southern California DUI law may impact your potential penalties and defense options.
The charges constituted the 45-year-old's second DUI within a year. Police charged Miquelon with three different offences:
1. Driving under the influence of alcohol.
2. Driving on a suspended license.
3. Driving with a taillight out.
Of the three charges, obviously the most serious is the DUI – serious not only for Miquelon's personal life (he could have his license suspended and could have to serve time in jail) but also for his professional life and for the wellbeing of his company. When top executives at major companies commit criminal offences, the market takes notice, and volatility can follow.
Looking more specifically at Miquelon's case — and its implications for Los Angeles DUI defense — what lessons can we draw here? Considering that Miquelon got arrested twice within essentially a single calendar year, perhaps we should review the penalties associated with multiple convictions of DUI in Southern California.
As you might expect, the more times you get convicted for a DUI, the greater your penalties will be. But what are the specifics?
1. First conviction.
The court might impose penalties like: 48 hours mandatory jail time, $1,000 fine along with court costs, formal probation, six weeks in DUI alcohol school, one year California license suspension, mandatory installation of a device in your car that will prevent you from starting it if you have any alcohol on your breath, and other punishments that the court chooses to impose.
2. Second conviction.
A 2nd conviction for a Southern California DUI misdemeanor charge (within 10 years) will lead to increased mandatory jail time (up to 10 days), increased time in DUI alcohol school, a license suspension twice as long (two years), and a spike in your court costs and fines.
3. Third conviction.
If you are arrested 3+ times within 10 years, you become a Los Angeles DUI recidivist (serial offender). A typical misdemeanor charge can be elevated to a felony count. This is a much more serious charge that could result in a longer jail sentence as well as the permanent loss of certain rights. In addition to seeing increases in your alcohol school time, license suspension duration, and court costs and fines, you will also see a major increase in your jail time – from a 10-day minimum for a second DUI to a 120-day minimum for third time DUI.
If you face a charge of Los Angeles DUI, you may need a reputable and careful attorney to develop a case for you.

Look to Michael Kraut (Kraut Law Group) to evaluate your options and design a defense for you. Attorney Kraut is a former prosecutor who attended Harvard Law School, and he boasts a versatile background, a deep understanding of the law in theory and practice, and excellent relationships with the prosecutors who typically charge Los Angeles DUI cases – and he leverages those relationships to help his clients.
If you have been arrested for a DUI in Los Angeles or you are under investigation for driving under the influence in Southern California, please contact Los Angeles criminal defense attorney Michael Kraut for 24/7 assistance by phone at (323) 464-6453 or toll free at (888) 334-6344 or online.