481 Long Beach DUI Convictions?? Not That Many, but Still a Ridiculously Large Number…
How many Long Beach DUI convictions should a person be allowed to rack up before that person is removed permanently from society?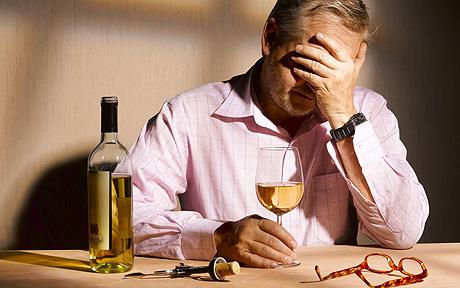 This is not a purely theoretical question. In fact, a Bloomingdale, Indiana man, 49-year-old William Dietrich, was sentenced last Monday with two decades behind bars for his 11th DUI conviction since 1982. A local newspaper summarized the checkered, disturbing history of the defendant: "In addition to the April charge, Dietrich received DUIs in McLean County in 1982, 1985, twice in 1986, 1989, 1991, 2000, 2002 and 2005. He also was cited for the offense in 2007…a conviction that resulted in an 8-year prison sentence." Dietrich was released on parole in September 2010 on that charge, but returned to prison for violating the terms of his release after the 2011 charges.
Dietrich's odyssey is not typical for a Long Beach DUI defendant. But his escalating punishments – and the reasons behind those punishments – serve as a powerful cautionary tale. Consider what Indiana attorney Jane Foster said about Dietrich's situation: "[The State of Indiana] has made repeated efforts to stop and change this defendant's behavior through fines, jail, prison, treatment, probation, parole and revocations of his license. Since he has refused to comply with the law and to stop driving under the influence, our office wanted him removed from society."
California also has an escalating system of punishments. Any Long Beach DUI conviction is a blemish, and you could face jail time even for just one DUI event – particularly if you caused injury to someone else or engaged in other crimes while DUI, such as hit and run, assault, etc. If you get three or more Long Beach DUI convictions within a 10-year span, prosecutors might be able to charge with you a felony instead of a simple misdemeanor. This could be in addition to escalating penalties – hiking up your fines and fees, increasing the amount of mandatory alcohol school and the strictness of your probation, etc.
Dietrich's odyssey raises questions about what can be done to stop and, ideally, treat seriously recidivist Long Beach DUI drivers. Why did treatment and rehab fail for him? Is Dietrich just a rotten apple? Or did the problems stem from ineffective punishment and/or treatment? All of the above? None of the above? Did he have brain damage or a mental illness? Without more information about his case, it's impossible to judge.
And that, in essence, is the point.
If you or someone you care about has been arrested more than once for a Long Beach DUI, you need to drill down to the root of your problem. An experienced, compassionate Long Beach DUI criminal defense attorney at the Kraut Criminal & DUI Lawyers (444 West Ocean, Suite 800 Long Beach, California 90802 Phone: (562) 531-7454) can help you come to terms with your charges and what to do about them. Attorney Michael Kraut is a well-known and well-respected former prosecutor.

If you have been arrested for a DUI in Long Beach or you are under investigation for driving under the influence in Southern California, please contact Los Angeles criminal defense attorney Michael Kraut for 24/7 assistance by phone at (323) 464-6453 or toll free at (888) 334-6344 or online.