3 "Don'ts" After Your Los Angeles DUI
Perhaps police stopped you for DUI in Los Angeles at Wilshire and Rodeo, right after you closed a sweet deal with an international advertising client. Or maybe police arrested you at a checkpoint and hit you with your second DUI in 10 months. In either case, you're in a bit of a panic.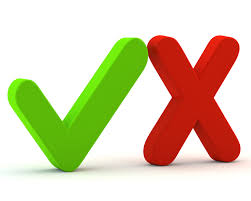 You need sound advice, but you've been getting conflicting information not only from friends and family but also from your internet research. Instead of asking yourself what you "should" do after your DUI, reflect on these 3 things that you should NOT do.
1. Do NOT forget to document evidence or conversations that could be important to your defense.
What words, exactly, did the police officer say to you when he stopped you? What happened during your field sobriety tests and subsequent arrest? Did you notice anything about the breathalyzer tests (or other tests) that struck you as "unfair" or odd? If an accident happened, did you take pictures of the scene, keep a copy of the police report and collect witness statements? The more you document your situation, the easier it will be for your lawyer to figure out what happened and what might be the most appropriate defense strategy for you.
2. Do NOT panic.
You might feel unbalanced, scared, ashamed or angry about what happened. These are all normal feelings. But avoid reacting emotionally; you could make things worse. Some panicked drivers impulsively drive away from the police or leave the scene of accidents — these dangerous/illegal acts can lead to extra punishments. People also act impulsively days or even weeks after DUIs. For instance, let's say you believe police stopped you unfairly. Out of umbrage, you refuse to go to your DMV hearing and thus lose your California driver's license for months or longer.
3. Do NOT wait too long to connect with a Los Angeles DUI defense attorney.
An attorney, like the Harvard Law School educated Michael Kraut, may not be able to solve all your legal problems or even get your charges dismissed or plead down. But Mr. Kraut and his team can equip you with tools, resources and strategies to manage the chaos in your life and stay calm, focused, and even optimistic about your future.