2011 In Memoriam: Burbank DUI Blog Reflects on the Sad Passing of Amy Winehouse
Amid all the sordid (and often funny) stories of celebrity Burbank DUI, let's take time to reflect on some of the sobering, tragic events of the past year. After all, it's one thing to get lost in the stories about Demi and Ashton's breakup, the rise and fall of GOP hopefuls like Herman Cain and Michele Bachmann, the discovery of earth-like planets just a few light years away, etc. But if we ever hope to make progress fighting Burbank DUI and making our roads safer, it behooves us to examine the scary and often fatal consequences of inappropriate relationships with alcohol.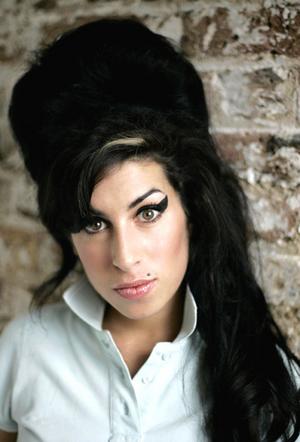 Pop singer Amy Winehouse died July 23, after a long and very public battle with alcoholism and substance abuse. Winehouse won fame and admiration, thanks to her raw, sultry voice; her songs contain brutally honest confessions about her battles with her demons and voice defiant posture towards her addiction treatment. In her most famous song, "Rehab," she sings "they tried to make me go to rehab: I said no, no, no."
The authenticity of her voice and lyrics – the rawness and realness of her personal struggles with addiction – captured international attention because they made Winehouse a real, sympathetic, and dynamic character. These battles ring true for so many of us – particularly for those of us who have ever been arrested for driving under the influence in Burbank or elsewhere in the Southland.
Many of us understand firsthand how difficult it can be to face up to the root causes of our Burbank DUIs, and many of us are also plenty skeptical about typical rehabilitation programs, some of which have pretty abysmal track records. Some studies suggest, for instance, that Alcoholics Anonymous' success rate may be as little as 5% over the long term.
What Winehouse's ordeal teaches us is that we need to get help before our Burbank DUI problems metastasize and cause even more damage. Your journey begins with getting the right help at the right time. Attorney Michael Kraut of Burbank's Kraut Criminal & DUI Lawyers (2600 West Olive Avenue, 5th Floor, Burbank, California 91505 Phone: (818) 563-9810) can help you uncover not only the best strategy for your defense but also the best strategy for rebuilding your life and solving the deeper problems that got you into legal trouble in the first place. Mr. Kraut is an experienced Burbank DUI criminal defense attorney – a former prosecutor with a Harvard Law School education – and he can help you solve your problems.

If you have been arrested for a DUI in Burbank or you are under investigation for driving under the influence in Southern California, please contact Los Angeles criminal defense attorney Michael Kraut for 24/7 assistance by phone at (323) 464-6453 or toll free at (888) 334-6344 or online.