Will Your Burbank DUI Arrest Ruin Your Acting, Singing or Modeling Career?
Maybe your Burbank DUI arrest came just a few months after you moved into the Oakwood Apartments complex to kick off what you'd hoped would be a wonderful, enduring acting career.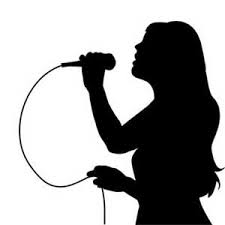 Or maybe police stopped you on Olive Boulevard, late at night, while you were driving back from your "best audition yet." In either case, you're worried about what your Burbank DUI charge might mean for your acting, modeling or singing career.
In Hollywood, brand management is crucial. You need to be able to sell yourself, not just so agents and managers will pay attention to your work (and casting directors will call you back), but also so that your audience will cheer you and look at you in a good light.
It's one thing for an already established actor, like Lindsay Lohan, to collect a string of Los Angeles DUIs. That's not necessarily good for her career, but she already had cache that she could afford to "burn off" and remain viable as an acting commodity.
But if your name is associated with a Burbank DUI arrest (or, worse, an injury accident punishable as a felony under California Vehicle Code Section 23153), your career can be stunted. (It's not as if casting directors and executive producers don't know how to use Google!)
Your carefully wrought (and expensive to edit) personal home page may come up as the top result in Google, when someone Googles your name? But do you really want result #2 to be along the lines of "24 year-old Janie McBanie was busted for Burbank DUI Thursday. The aspiring actress and comedian smashed her Toyota Corolla into a telephone poll on Olive and tried to scratch the arresting officer with her nails."
Unfortunately, you can't turn back the clock. What's happened has happened.
But you can be judicious about how you defend against your Burbank DUI charge.
When you retain our Burbank DUI defense lawyer, we will immediately go to work for you to collect evidence and advise you strategically. For instance, we can represent you at your DMV hearing and help you deal with the suspension of your California driver's license. (If you can't drive, it's hard to book auditions and jobs).
We can challenge evidence, such as your breath test results, and answer all of your questions and concerns throughout the process. You have so much potential. Don't let your Burbank DUI charges threaten your ability to do good work. Let the team at the Kraut Criminal & DUI Lawyers help you.

If you have been arrested for a DUI in Burbank or you are under investigation for driving under the influence in Southern California, please contact Burbank criminal defense attorney Michael Kraut for 24/7 assistance by phone at (818) 563-9810 or toll free at (888) 334-6344 or online. We're located at 2600 West Olive Avenue, 5th Floor, Burbank, California 91505.