Will You Lose Your Job After Your Glendale DUI Arrest?
Perhaps police pulled you over on the 134, after noticing a missing taillight, and arrested you for Glendale DUI. Or maybe you got snagged at a checkpoint near the Galleria.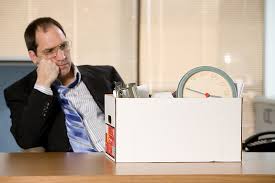 In either case, you face a slate of challenges. You're worried about the jail time, fees and fines, and the embarrassment.
But most of all, you're worried about your job.
After all, it's a tough economy. You need to earn a fair wage to pay for your kid's education, to save for retirement, to put food on the table and to pay your rent. If you lose your job, you could face quite an unpleasant financial picture.
A job loss is one of the most unpleasant, unexpected side effects of a Glendale DUI arrest/conviction.
Think about this way. Let's say you committed a misdemeanor DUI in Glendale. Your fines and fees might total $1,000. That's no small amount of money.
But what if your DUI leads to your getting fired? Let's say you earn $2,000 a week. You then get fired and spend four months out of work. Without factoring in unemployment, if you're out of work 16 weeks, and you miss out on that $2,000 a week income for 16 weeks, that's a loss to your bottom line of about $32,000. That's 32 times the DUI fines!
So what can you do?
Your options depend in a very sensitive way on the Glendale DUI charges you face, your past criminal history, if you have any, the nature of your job, the relationship you have with your employer, and so on.
To make a strategic plan to battle back against your Glendale DUI charges, get in touch with the Kraut Criminal & DUI Lawyers today. Attorney Michael Kraut is a former prosecutor, who spent nearly 15 years in the Deputy District Attorney's office, where he racked up a very impressive 99+% success rate at jury trials.

If you have been arrested for a DUI in Glendale or you are under investigation for driving under the influence in Southern California, please contact Glendale criminal defense attorney Michael Kraut for 24/7 assistance by phone at (818) 507-9123 or toll free at (888) 334-6344 or online. We're located at 121 W Lexington Dr, Glendale, CA 91203.