Whitney Houston's Ex, Bobby Brown, Hit with DUI in Los Angeles Charges
Just weeks after his ex-wife, Whitney Houston, drowned on the eve of the Grammy's, singer Bobby Brown got stopped and arrested for driving under the influence in Los Angeles. The R&B singer (and founder of New Edition) was charged with driving on a suspended license as well as two Los Angeles DUI counts, including allegations that he exceeded the legal limit of 0.08% BAC, as defined by California Vehicle Code Section 23152(b).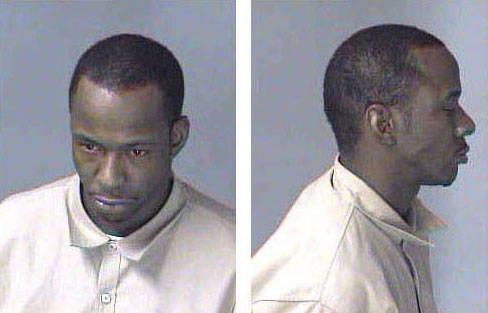 The California Highway Patrol stopped Brown last Monday, when he was seen chatting on a cell phone. The CHP officer thought Brown looked intoxicated and forced the R&B legend to submit to a field sobriety test, which he apparently failed. Brown is due back in court on April 16. He faces up to half a year in jail if he's convicted of all his charges. As any Los Angeles DUI attorney will tell you, Brown has a lot of work cut out for him if he wants to fight the charges and get his life back on track.
Unsurprisingly, the celebrity news buffs and commentators in the blogosphere have gone hog-wild discussing the psychological reasons why Brown might have driven DUI. His relationship with Houston was at once notorious and epic, and their mutual substance abuse problems have been catalogued and retold endlessly.
But rather than delve into celebrity dirty laundry, let's reflect a bit about what we can learn from Brown's charges and how to apply those lessons in our own lives.
1. Emotional stress can lead us to make poor driving decisions.
Obviously, it's impossible to tell what, if any, role Houston's death played in Brown's DUI. But it's reasonable to assume that it did play some role. When we go through periods of stress, disorientation, overwhelm, or panic in our lives, we may find it easy to reach out to alcohol, narcotics, or prescription drugs to relieve the pain. This is not necessarily the smartest or safest way to deal with emotional baggage, but it's a fact of life for many people, so let's just recognize that this happens.
2. Bad driving decisions tend to go together – and create disasters that are worse than the sum of their parts.
According to California Highway Patrol reports, Brown was talking on the cell phone without a hands free headset – a big no-no, an illegal act, in and of itself. He had also been driving on a suspended license. So he was already on thin ice. And then he drove (allegedly) DUI. All these various problems no doubt will complicate his Los Angeles DUI defense.
3. What you do after your DUI arrest matters a great deal.
Your choice of a Los Angeles DUI criminal defense attorney, for instance, can have huge ramifications for your ability to win freedom, reduce/eliminate your charges, and bring order back into your chaotic life. Mr. Michael Kraut of the Kraut Criminal & DUI Lawyers is a known and respected former prosecutor (an Harvard Law School educated attorney) who focuses extensively on DUI cases. Whether you are a UCLA or USC student who was recently stopped for DUI at a checkpoint or a doctor facing a charge like Medicare fraud, Mr. Kraut can explain your options and help you develop a strategy.

If you have been arrested for a DUI in Los Angeles or you are under investigation for driving under the influence in Southern California, please contact Los Angeles criminal defense attorney Michael Kraut for 24/7 assistance by phone at (323) 464-6453 or toll free at (888) 334-6344 or online.