When Someone You Love Refuses to Get Help After a Long Beach DUI
You are at your wits' end and also very sad. Someone you love dearly recently got arrested for DUI in Long Beach, and that person — at least to you — seems to be living in denial.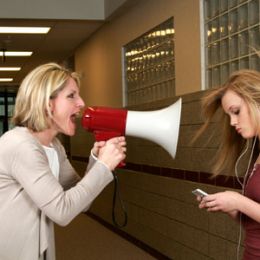 As you are no doubt aware, after you get arrested and charged according to California Vehicle Code Section 23152 (a) or 23152 (b) — or per the injury DUI CVC Sections 23153 (a) or 23153 (b) — you need to act quickly, strategically, and decisively to protect your rights.
You may only have days, for instance, to contest the suspension of your California driver's license. Evidence that could help exonerate the Long Beach DUI defendant — or at least make the prosecution's case more challenging — may disappear or be forgotten.
So you need to get "on it" quickly. But the person whom you love — who faces the charges — is acting maddeningly nonchalant. Perhaps he or she has yet even to consult with a Long Beach DUI defense lawyer or even begin researching legal options.
You want to help him, but there is only so much control that you can exert over a full-grown adult. Here are some insights to help you make progress:
#1. Strive to empathize with the Long Beach DUI defendant.
Imagine if you had been arrested. No doubt, you'd feel scared, overwhelmed, angry both outwardly and inwardly, and a lot of other feelings, none of them good. Whenever you'd dwell on the arrest, those feelings would come up. So it makes psychological sense (at least) to just pretend like things aren't really happening.
#2. The person may have a challenging relationship with you.
For instance, maybe you're the parent of a UCLA or USC student who got arrested for DUI in Los Angeles. That student might worry that you'll stop paying tuition or take away the car. The person may not even be willing to listen to your plea because of these fears.
#3. You cannot be sure exactly what's going on.
Scientists have done plenty of research into what motivates us (and what demotivates us) from taking empowering actions. But each situation is different. One defendant might refuse to get help because he's in denial. Another may refuse to get help simply because she doesn't realize the nature of her legal bind.
This puts you in a difficult situation. You want to help, but you are not exactly sure how to approach the person or otherwise assist.
Above all else, strive for compassion. Be compassionate with the person. Be compassionate with yourself. You're going through a lot as well, even though you won't face jail time or other punishments. Appreciate that you have the kindness and sense of responsibility to offer help. Reflect on the Serenity Prayer.
And consider connecting with Michael Kraut of the Kraut Law Group, directly, for help with your Long Beach DUI defense. Attorney Kraut can suggest solutions for you and your family.

If you have been arrested for a DUI in Long Beach or you are under investigation for driving under the influence in Southern California, please contact Los Angeles criminal defense attorney Michael Kraut for 24/7 assistance by phone at (323) 464-6453 or toll free at (888) 334-6344 or online.