The Worst Time to Get a Los Angeles DUI Charge: Christmas Eve
As Black Friday recedes and Christmas rapidly approaches, Los Angeles DUI attorneys and law enforcement are bracing for a predictable but tragic escalation in the number of DUI arrests here in the southland.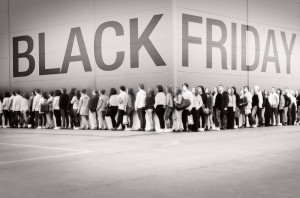 Every year, as we've discussed numerous times, Angelinos (and others) find themselves arrested disproportionately during the holiday season. The best theory suggests that this uptick in arrests has to do with holiday revelry.
Here in Los Angeles, we are at least fortunate and that the roads don't get covered with snow, ice and sleet during the holidays, although forecasters say that we might find ourselves doused with a rain shower or ten thanks to El Nino, and that can certainly make driving more treacherous.
Here are steps you can take to minimize the likelihood that you'll wind up on Santa's DUI "naughty list" this year:
• Especially when you travel with children, limit the amount of alcohol you consume.
• Use a designated driver or Uber to get home safely. Don't take chances!
• If you notice someone in your family about to get behind the wheel while intoxicated, say something. Stop him/her!
• Shield yourself from liability. If someone drinks spiked eggnog at your house and then causes an injury collision, you could be liable for the ensuing damages.
• Find alternative ways to celebrate the holidays that don't rely on drinking. For instance, instead of brandy, sip kombucha while watching the fire. (That might not be the perfect substitute, but the point is: get creative!)
• Be on the lookout for other DUI drivers. Just because you're obeying the rules doesn't mean that everyone else will be. If possible, don't drive, or at least severely reduce the amount of time you drive, particularly on weekends and late nights during the holiday season.
If you do get in trouble, seek legal assistance as soon as possible. The Kraut Law Group team is standing by to help. Harvard Law School educated Los Angeles DUI defense lawyer, Michael Kraut, has almost two decades of experience working in the Los Angeles criminal defense system.
Have you been arrested for a DUI in Los Angeles? If so, please contact DUI defense attorney Michael Kraut at (323) 464-6453 or online. Our building is located at 6255 Sunset Boulevard, Suite 1520, Los Angeles, California 90028.