Tennessee Titan Toppled in Celebrity DUI Arrest
Chris Davis, a star receiver for the Tennessee Titans, was pulled over on Friday night for driving under the influence. Although Davis' arrest was not a classic "celebrity DUI in Southern California" arrest, (it technically took place in Nashville, TN), it has attracted lots of attention from the CA sports community.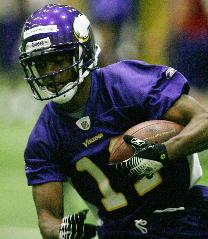 According to the arrest report, Davis was originally pulled over for speeding. The officer asked him to take a breath test after he noticed that the star "smelled of alcohol" and had watery eyes. Davis blew a BAC reading of 0.11% – 0.03% higher than the legal limit for Tennessee (and Southern California) DUI. Davis' team and agent remained tightlipped after the incident while "gathering facts."
A seasoned Los Angeles DUI Attorney can help first-time offenders, like Chris Davis, explore their defense options and come to grips with potential penalties they might face.
The court can impose a smorgasbord of penalties for first time driving under the influence in Los Angeles, even if no injuries or property damage occurred. These punishments can include:
• Misdemeanor charge
• Jail time of 48 hours – two days in jail may not seem like much, but those hours can really drag. Moreover, 48 hours is merely the minimum sentence – first time offenders can get a maximum of up to six months in jail.
• Fines of up to $1,000 as well as court costs – note: court costs can actually be significantly more than $1,000.
• Probation – the court may set strict and uncomfortable conditions for your release. For instance, you may have to check in regularly with a probation officer. You might also have your property subjected to search and seizure. Finally, you may be prohibited from consuming any alcohol beverages during the course of your probation.
• Alcohol school – you may have to attend alcohol classes for a minimum of six weeks and a maximum of up to nine months.
• Suspended license – the court can suspend your driver's license for a full year and prohibit you from even acquiring a restricted license for school or your work.
• Interlock device installed in your car – the court can order you to install and pay for a device in your car that will prohibit you from starting your engine if you've consumed alcohol beforehand.
Given the range of punishments you may be facing for driving under the influence in Southern California, it's a good idea to consult with an experienced, time tested attorney like Michael Kraut. As a former DUI prosecutor and Deputy District Attorney for the city of Los Angeles, Attorney Kraut knows how the prosecution thinks, and he uses his intimate knowledge of both process and the law to deliver excellent results time and again for his clients.

If you have been arrested for a DUI in Los Angeles or you are under investigation for driving under the influence in Southern California, please contact Los Angeles criminal defense attorney Michael Kraut for 24/7 assistance by phone at (323) 464-6453 or toll free at (888) 334-6344 or online.