Brazilian Artist Britto Sentenced For March Arrest – Another in a Long Line of 2009 Southern Florida and Southern California DUI Celebrity Cases
On Tuesday, Brazilian painter Romero Britto pled no contest to charges of driving under the influence. Like several other celebrities charged with Southern Florida and Southern California DUI over the past few months, Britto escaped with a relatively lenient sentence: six months probation; 100 hours of community service; a $1,000 fine; and a six month license suspension.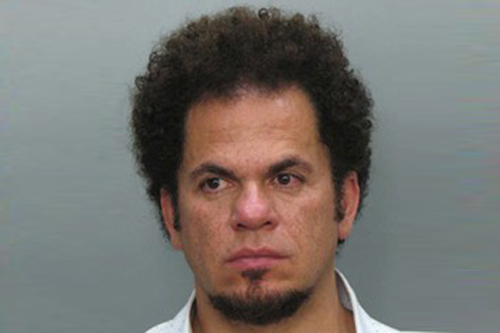 Britto, who's had work commissioned by the Miami Dolphins (among others), was arrested back in March when he drove his black Bentley erratically along Washington Avenue in Miami Beach. An officer allegedly saw him nearly hit a parked car and pulled him over under suspicion of driving under the influence. Britto blew a breathalyzer reading of 0.16 — twice the legal limit for Los Angeles DUI. In addition, he failed a roadside sobriety test.
Had Britto been given the chance to consult with an experienced Los Angeles DUI attorney, he might have hesitated about taking that breathalyzer test.
According to solid scientific research, breathalyzer test results are often unreliable. Breathalyzers have trouble distinguishing ethanol (the active compound in alcohol) and other chemicals that may be on the breath. In addition, the early part of the breath may yield a far lower BAC reading than the later part of the breath (which is one of the reasons why officers often ask suspects to blow deeply into breathalyzers). Other factors can throw test readings off, including:
• The time the sample is taken
• Whether or not a suspect is diabetic
• Whether or not a suspect ate food before drinking
• Whether the suspect is a man or a woman
• Poor maintenance of machines
• Officer bias or error
• Calibration errors
If you've recently been pulled over for DUI in Southern California, you may need an aggressive, seasoned, and technically astute lawyer to explore your defense options. Los Angeles and Pasadena DUI Attorney Michael Kraut can provide a free, confidential analysis of your options today. Attorney Kraut spent years prosecuting DUI cases in Los Angeles and Southern California and he knows how to orchestrate solid arguments that can break down the prosecution's case and deliver excellent results. With your future on the line, you need top notch legal counsel to battle for your rights.

If you have been arrested for a DUI in Los Angeles or you are under investigation for driving under the influence in Southern California, please contact Los Angeles criminal defense attorney Michael Kraut for 24/7 assistance by phone at (323) 464-6453 or toll free at (888) 334-6344 or online.