Taking Care of Young Children After You've Been Arrested for Los Angeles DUI
Many people have a cartoonish view of what a Los Angeles DUI defendant looks like.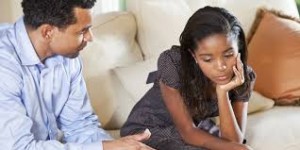 Obviously, driving under the influence – or even close to under the influence – is dangerous business, and it can (and does) lead to thousands of death and countless injuries and traumas every year. However, DUI defendants are people too – people with jobs, lives and families.
What happens if police arrest you for this crime, but you need to take care of young children?
Here are some thoughts:
1. Going to jail is obviously tremendously disruptive… but so is losing your driver's license!
When you can't drive your kids to school, or to play dates, or to the grocery store, life can feel pretty chaotic and frustrating. Start researching contingencies regarding child care and errands ASAP. For instance, you might want to ask a relative or lean on a spouse or partner to step up and provide temporary extra help.
2. Use this situation as a teaching tool.
You don't necessarily need to go into to gory details of what happened or why when you talk to your child about your DUI. But be honest and forthcoming. Explain to your child that adults make bad judgments, too, and that these judgments can have consequences. Teach by humble example.
3. Avoid letting the stress of the DUI defense impact your parenting or other relationships.
Your child didn't get caught speeding on Hollywood Boulevard or crashing into a parked car. You did. Process your feelings of anger, helplessness and frustration safely… without taking them out on your child or others you care about. Get help and empower yourself.
To that end, if you need to develop a sound, systematic defense to a Los Angeles DUI charge, call experienced Los Angeles DUI defense lawyer, Michael Kraut, of the Kraut Criminal & DUI Lawyers.
Have you been stopped for DUI in Los Angeles, contact attorney Michael Kraut at (323) 464-6453 or online. Our team is located at 6255 Sunset Boulevard, Suite 1520, Los Angeles, California 90028.