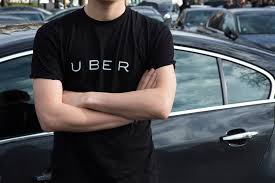 It's bad enough that a DUI conviction can wipe out your bank account or drive up your credit card bill. Between the fines, court costs and other associated expenses—like DUI driver school tuition and added commuting costs—you could pay as much as $7,500 out of pocket. But you could also face a longer-term problem of unemployment. When you lose your job because of a DUI or struggle to get a new one afterwards, it adds insult to injury.
If you've been earning some extra cash as an Uber or a Lyft driver, you'll have to find another way to fill your wallet. Uber is already fairly picky about DUIs on a driving record; in California, Uber won't even hire you if your record shows that you've had a DUI within the last 10 years.
But what if you've been working as an Uber driver, and then you get a DUI? Will you be able to keep driving?