Los Angeles DUIs often cause unintended and tragic consequences. Consider, for instance, a horrible recent Las Vegas collision that caused the death of a man and injuries to his 2-year-old son.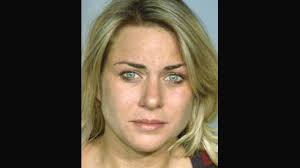 On the morning of March 23, 2013, exotic dancer Shauna Miller left her job at the Spearmint Rhino strip club. Her Hummer SUV struck a Ford Escort driven by 33-year-old James White; White's son was also riding in the vehicle.
White perished in the accident, while his son sustained significant injuries. Authorities tested Miller's blood alcohol levels and found them to be over two times the legal limit. In addition, she had a significant amount of marijuana in her system.
On Thursday, July 11, Miller pleaded guilty to a felony DUI charge; a second charge was dropped as part of a plea agreement with prosecutors.
Considering the details of this case, Miller likely made the right choice in accepting a plea deal. In most states, including California, DUIs that include the death of another individual represent one of the most severe charges a driver can face. Regardless of whether the charges include gross vehicular manslaughter or second-degree murder, a conviction often means significant jail or prison sentences, among other penalties.
Individuals such as Miller, who may work in environments conducive to excessive alcohol and/or drug consumption, should be aware of the risks of driving home after engaging in such behavior. Using a designated driver or taxi service can help prevent tragedies such as this.
Those facing Los Angeles DUI charges, with or without additional factors such as gross vehicular manslaughter, may wonder what they could have done differently. Although there is no way to go back in time, it is possible to take responsibility for your actions and move forward with your life.
For a free consultation to discuss your DUI defense, contact the Kraut Criminal & DUI Lawyers today.