Police officers are all too familiar with injuries and deaths caused by a driver who is both speeding and DUI in Los Angeles. A few hours south of LA, a race between two young and allegedly intoxicated drivers in the San Diego area has left a passenger in one car dead.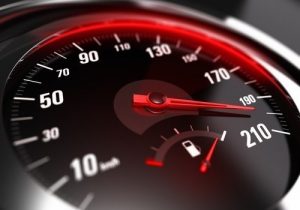 Residents along East H Street in Chula Vista have often complained to authorities about the vehicles that race along that road. In the early morning hours of Saturday, October 8th, Jose Molina Ramirez, 22, and Nicholas Nesbitt, 22, pitted their vehicles against each other with fatal consequences. While traveling at 100 mph, Ramirez lost control of his car, went careening across the median (cutting two magnolia trees in half) and then moving across the traffic lanes opposite from the ones he had been traveling on. (Fortunately he did not hit any vehicles traveling in this direction.)
While Ramirez and his front seat passenger managed to escape unharmed, the back seat passenger, 22-year-old Sergio Isai Ramirez, was not wearing a seatbelt. He was killed on impact.
Neighbors reported hearing screeching tires and a loud crash at the time of the accident.