Most people are fairly familiar with the effects that drinking alcohol can have on their driving performance. Alcohol loosens inhibitions, so people are apt to take more risks even as their reaction times are slowed, and they can become more easily distracted and unable to concentrate on driving. Alcohol can also impact a driver's sense of direction and their ability to judge situations on the road and make good decisions.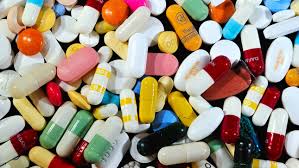 Other types of drugs have similar, although not identical effects. The National Highway Traffic Safety Administration's most recent National Roadside Survey of Alcohol and Drug Use by Drivers found that the number of drivers with alcohol in their system had declined by nearly one-third since 2007. But there wasn't much cause for celebration; the survey also found a large increase in the number of drivers using marijuana or other illegal drugs. Nearly one in four drivers tested positive for at least one drug that could affect their safety on the road, according to the NHTSA.
Here's a look at how several other types of drugs can impact drivers' performance.