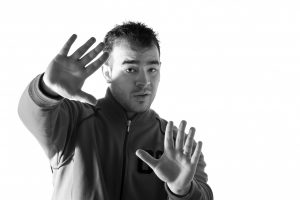 Some of life's most important lessons can be gained within the stories of others—including how to view issues like domestic violence. Now that we've closed the door on the 2010s, we're spotlighting some of the decade's most notable stories of domestic violence to see what truths we can glean from them. If you are currently facing possible DV charges, let's take a closer look at the following real-life stories from the past ten years.
Knocked Unconscious, then Scalded
As one of the more gruesome examples of DV this decade, in 2016, Suzanne Thomas of Nottingham, England suffered severe burns to 27 percent of her body after her ex-boyfriend, Jason McLean, poured boiling water over her. Their relationship began innocently enough, and six months later, Thomas invited McLean to live with her. Over time, however, the couple began to argue more frequently, their exchanges becoming more heated. Things came to a head when McLean shoved Thomas' head against a wall, after which he apologized and promised never to do that again. However, the emotional damage had been done, and Thomas found herself living in fear of his hair-trigger temper.