Some people picked up for a DUI in Los Angeles or some other city may try to bluster their way out of a charge by claiming to have friends in high places who will get them off and make trouble for the arresting police officers. In almost all cases, of course, it's a bluff that doesn't do the alleged DUI drivers much good.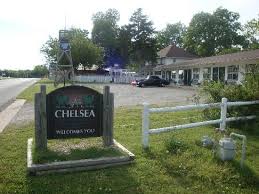 But one man in Chelsea, Oklahoma, did get a little help from some high-up friends—and the furor over his arrest has caused a big outcry in this small town of less than 2,000 residents.
When police office Nicholas Pappe pulled over local businessman Brian Haggard on suspicion of DUI, Haggard admitted to having had about eight beers before driving. But this fairly straightforward DUI arrest turned controversial when Haggard called his good friends for help. They happened to be the town's police commissioner and Kenny Weast, the town's city manager. (Weast shares ownership of a local bar with Haggard.)
Weast showed up while Pappe was questioning Haggard, and asked to take Haggard home without an arrest. But Pappe—who is a new police officer, on probation—refused to overlook the DUI infraction and charged Haggard with DUI. (The businessman's blood alcohol content was well over the legal limit at .106.)
The controversy came to the attention of the Chelsea city council, which voted 4-1 to let Weast keep his job, despite his interference with an arrest. Pappe, meanwhile, could lose his position if the city council votes to dismiss him.
Chelsea's assistant police chief said that the action has been disheartening for his officers, who have also received death threats. Haggard, meanwhile, said it is the police who are ruining the reputation of the town.
Los Angeles DUI defense lawyer, Michael Kraut, of the Kraut Law Group is standing by to offer critical insight into your case and potential defense options. Call him and his team today to begin regaining control over your case and your life.