Most people who spent time in prison after a conviction for a Los Angeles DUI would try to do everything they could to avoid going back behind bars. But one woman in Maryland wasn't willing (or able) to take advantage of her opportunity to remain free.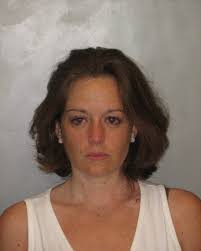 The Washington Post reported that a judge is sending 40-year-old Kelli Loos back to jail–at least temporarily–after she violated her probation in a 2009 DUI conviction by trying to drive while she was under the influence of alcohol.
Loos allegedly had a BAC of 0.20–more than twice the legal limit–when she slammed into a vehicle carrying Gradys Mendoza and Franklin Manzanares in July 2009. The impact sent their vehicle flying over a guardrail and down into a 60-foot ravine, killing both men. Loos, apparently oblivious, continued driving until she had another accident in Virginia that brought her to a halt.
After Loos pleaded guilty to two counts of vehicular manslaughter and one count of leaving the scene of an accident, a judge sentenced her to 20 years in jail. Loos got out on probation after serving four years of her sentence. But before Loos could drive again, she had to get an ignition interlock device installed on her vehicle. Prosecutors brought her back into court on parole violation charges after the IID registered at least three occasions on which Loos tried to drive while under the influence.